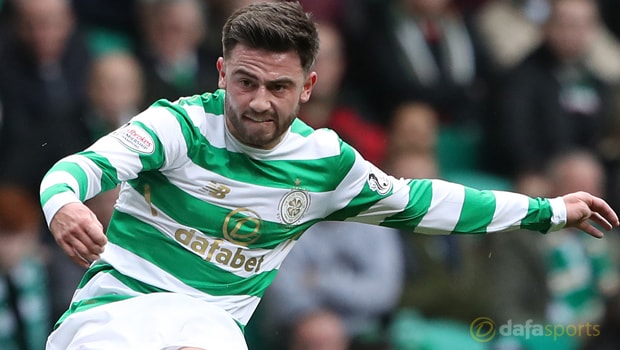 Patrick Roberts feels the international break has come along at the worst possible time for him as he looks to get his season going at Celtic.
The forward came off the bench in last Sunday's scoreless draw with Motherwell at Fir Park, his first appearance since late November.
Hamstring problems have kept Roberts on the sidelines since and, with his lack of action, he now finds himself concentrating on gym work as he also missed out on a call-up to the England Under-21 squad due to his injury.
"To be honest the break has come at a really bad time for me," he said.
"Having finally got back onto the pitch ideally I would have wanted to kick on from that so getting ready now for a fortnight of kicking my heels isn't the best.
"England Under-21s have a few games and I would normally have been away with them.
But Sunday was the first time I was able to get some first-team time since the end of November so it was too early for me to get back in.
"It does feel unusual. For the last four years I have been away with every England team at my age group so it feels a bit weird to be sitting out."
Roberts returned to Celtic from Manchester City last summer amid much fanfare for another season-long loan deal.
He was a key part of the Celtic side that won a domestic treble last season whilst remaining unbeaten, scoring 11 goals from 47 appearances.
However, he's netted just once in his limited game-time this season and concedes it has been frustrating.
"It feels like it has been a really disappointing season from a personal point of view," he said.
"I had hoped to come in and kick on from where I finished off last season but the injuries just knocked me sideways.
"I have a strong mentality and I know that there are times when you just have to cope with injuries and being out of the team but it obviously wasn't what I wanted.
That has been quite tough to take but hopefully now I can finish the season as strongly as I can."
Leave a comment