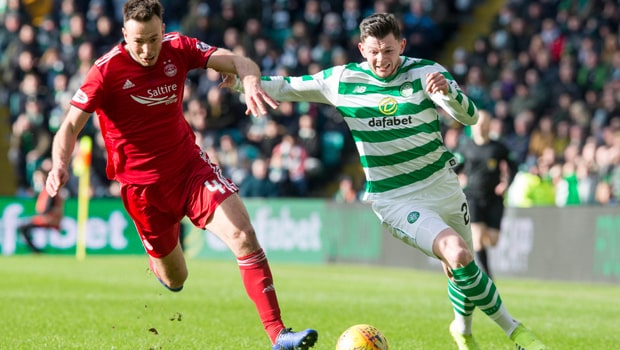 Celtic winger Oliver Burke insists he is determined to enjoy the next few months at the club as he tries to pan out his future.
The 21-year-old had fallen down the pecking order at West Brom under Darren Moore but he looks to have got a new lease of life at Celtic Park.
Burke has made nine appearances for the Hoops, scoring four goals since January. As a Scot, a permanent move north of the border could be welcomed but he admits that his future remains out of his hands.
Burke admits the six-month loan deal has given him a new lease of life and he is confident he can continue to improve going forward.
He told the Glasgow Evening Times: "It's been really successful for me, this loan deal.
Obviously it's got me back on track. It's sort of kick-started my career back up again. I went from starving from football and not playing at all and almost the forgotten man.
"I'm really happy and I'm happy I chose such a great and big club with great people in it who have put their arms around me and really given me that confidence and belief in myself.
"This is where I came and it's been really successful. I'm almost happy these things have happened because it's made me realise as a player how important it is. Each day, you have to really take it and grab it by the hands."
Leave a comment