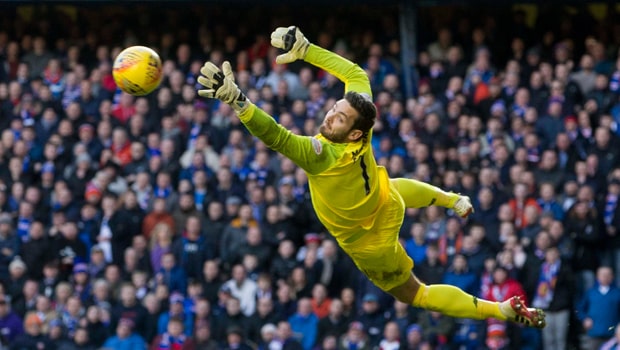 Celtic boss Neil Lennon says goalkeeper Craig Gordon is still going to be considered for selection next season despite losing his place to Scott Bain.
The 36-year-old suffered an injury last season after the winter break, allowing Bain to come in and help the club win a triple Treble in the process.
Gordon had made 18 appearances before suffering the knee problem and Bain ended the season between the sticks. Some fans could be guilty of thinking Gordon's Celtic career is over, but he has already proven he can come back from adversity.
Gordon nearly retired before rejoining Celtic in 2014 and winning 10 more medals, while also winning Footballer of the Year. With Bain 10 years younger, he looks set to start in goal in August, but Lennon says the No.1 jersey will still be "up for grabs".
He told the Evening Times: "It's up for grabs – a clean slate, a new season. They'll both be challenging for the shirt.
"That's the way I want it. They have to be competitive. Craig was out for a concerted period of time and we have to keep an eye on it with his injury record, but he'll let us know.
"Craig is doing modified training, he's not back into full training but hopefully when we get to Austria he gets the green light. He was unlucky to lose the jersey in the first place.
"And I think Scott's been unlucky as well, getting left out of the Scotland team. That's Steve Clarke's prerogative, his choice, but Scott had played for Scotland and importantly played really well for me at the back end of the season.
"So I think the two of them may have a few points to prove going forward, which is great. That's what you want as a manager.
"I've not seen Craig since I came back – he's had a course of injections in the knee over three or four weeks and it took a long time to settle but he's doing bits and pieces now on the training ground and hopefully he'll be full-time next week."
Leave a comment