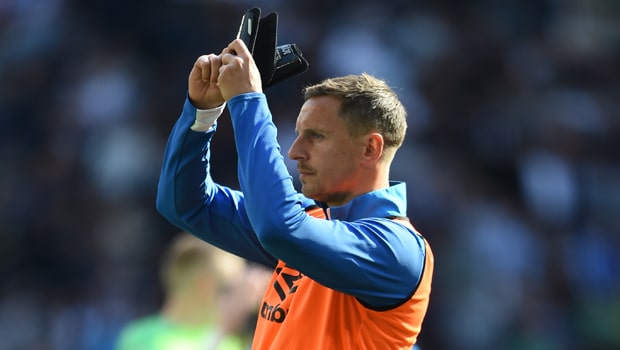 Phil Jagielka is still capable of playing at the top level according to Hearts attacker Steven Naismith, though he doubts if that will be at Celtic next season.
After leaving Everton, Jagielka has this week been linked with a move to Parkhead to replace Dedryck Boyata.
While this 12-year stint at Goodison Park may be up, Jagielka still has plenty to offer according to Naismith, a former Toffees teammate. "I saw Jags in January when I went down during the winter break," he said.
"He's a top player, he's more of a footballing defender if you like. He maybe doesn't look like that a lot of times in games but he is a very good footballer who could easily play in midfield."
Jagielka is now 36-years-old but the 40-times capped England international is far from done, says Naismith. He made just seven Premier League appearances for Everton last season and will have his 37th birthday in time for the new season.
With old club Sheffield United promoted to the Premier League, Naismith feels his pal won't lack offers this summer but he is unsure if a move north of the border to join Neil Lennon's Hoops would appeal.
"When I saw he was leaving Everton my first thought was where he'll go. I can't see him finishing because he has a lot to offer and loves football," added the former Rangers man.
"Will that be in Scotland? I would be surprised if he came up here. He's got more association with different clubs down south, like Sheffield United where he came through, and he has a family with kids who are going through school. So with all those thoughts to consider I'd be surprised if he comes to Scotland."
Leave a comment