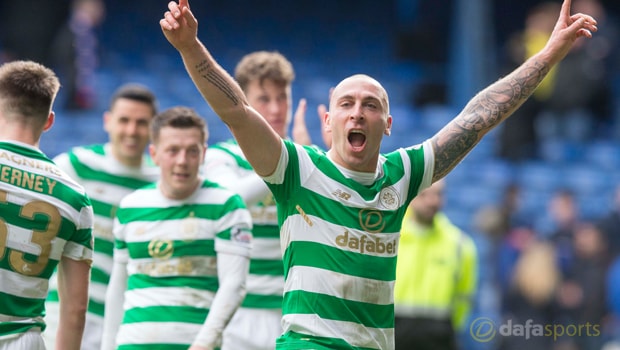 Celtic skipper Scott Brown can continue to dominate Glasgow derbies for years to come, according to former Parkhead assistant boss John Collins.
Brown has recently announced his retirement from international football for the second time and that will be crucial in his ensuring his long-term future in green and white.
Brown, 32, dominated the central areas in Sunday's gripping 3-2 win for Celtic at Ibrox, a game where Brendan Rodgers' side twice came from behind before securing the win that moved them nine points clear in the title race after they had been reduced to ten men.
Like Brown, Collins took early leave of his international career and he feels that will be a big factor in the coming seasons.
"Who knows what retiring from Scotland will do for Scott Brown? Every player is different. Every situation has got to be taken on its own merits," he said.
"He has to take it six months by six months. You never know what's around the corner with injuries at that age and at that stage in your career.
"But he is playing for a football team that is controlling games and enjoying 75 per-cent possession. That is a lot easier for him than playing for a team that just gets 30 per cent possession.
"He's a good trainer. Every manager he's ever had will tell you that. He goes on the training pitch and works hard every day.
That's why he's stayed at the top for a long time, by working hard and training properly. He can go on for another three years at least if he stays injury free."
Leave a comment