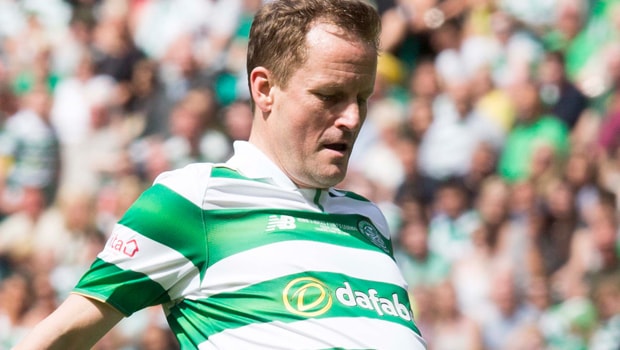 Former Celtic and Rosenborg striker Harald Brattbakk feels the Norwegian outfit will have their resolve thoroughly tested at Parkhead on Wednesday evening.
The clubs are meeting in the Champions League qualifiers for the second year in a row.
Last time, Celtic edged victory by a single goal scored by James Forrest in the second leg in Trondheim.
Rosenborg's preparations for their trip to Scotland have been put in disarray after they sacked manager Kare Ingebrigtsen last week.
His departure came within 24 hours of the team needing a contentious stoppage-time penalty from Niklas Bendtner to overcome Iceland minnows Valur to book the tie with Celtic.
The Rosenborg players issued a statement calling on Ingebrigtsen to be re-instated although it was ignored by the club.
Brattbakk feels that the potential for progression into the third qualification phase can offer a focus and some respite from the feud that has engulfed the club.
He says the Rosenborg players must now focus on what they are paid to do, while showing they can revel in an atmosphere like Celtic Park.
"It is not an easy situation for anyone but perhaps the easiest thing to do is to get out on the pitch and play football.
That is what they are paid to do. Regardless of who the manager is the players have a responsibility to perform to the best of their ability," Brattbakk said.
"I am lucky enough to have experienced Celtic Park both as a Celtic player and as Rosenborg player.
"It is an amazing stadium, a fabulous ground and while the home support should give Celtic an edge, it should surely be something that excites the Rosenborg players, too.
"The bottom line is that they are playing for progression in the Champions League. It is the big prize for all players. But it is a big test. Tomorrow night we will see just how the last week has affected the players."
Leave a comment