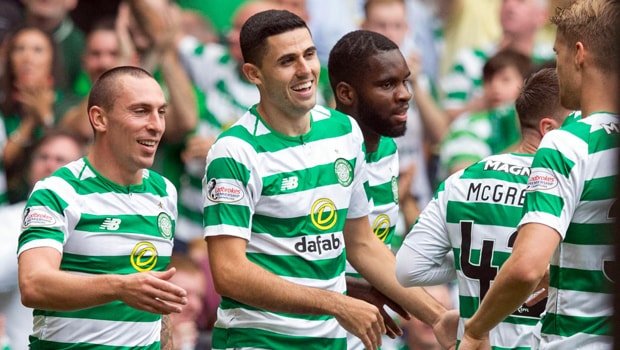 New Celtic man Daniel Arzani has revealed Australia team-mate Tom Rogic helped him move to the club last week.
The youngster decided to leave Manchester City on a two-year loan deal after successful talks with coach Brendan Rodgers.
The winger made his debut at the World Cup in Russia this summer and big things are expected of him this season.
He turned down interest from other clubs in England and admits Rogic played a huge part in his move to Celtic Park.
Arzani told reporters: "Tom's a close friend and had nothing but good things to say about the club.
"In fact, he pointed out that if it wasn't a great place to be at he wouldn't have signed his new deal and that was good enough for me.
"Tom and I spoke about the club a lot during the World Cup and I said, 'I'm coming to play for Celtic' but I was just taking the p*** because I had no idea at that stage it was in the pipeline.
It's crazy the way it's all worked out since then, I predicted it, but unknowingly.
"Everything has happened so quickly in the last six months but that's probably been for the best because I've just taken everything in my stride."
The former Melbourne City man admits the chance to work with Rodgers was also a huge opportunity he could not turn down.
He added: "Celtic is a massive club and one everyone knows about.
They have a huge following around the world so I'm really excited about coming here and speaking to the gaffer sealed the deal for me.
"We didn't speak too much about football but I got the impression he was a good person. I connected with him straight away.
It's important he's an honest man because communication is key and I'm looking forward to working with him."
Leave a comment