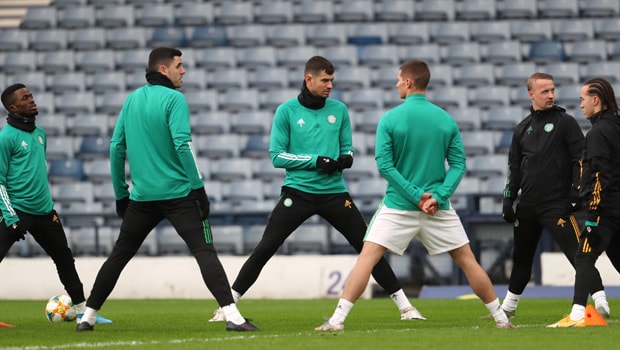 There has not been many moments of triumph this season for the Glasgow Celtic, the reigning Scottish Premiership champion for nine season and the holder of Scottish Cup for three straight seasons. The 2020 has been agonizing in many ways for Neil Lennon's club as the local rivals Glasgow Rangers have run havoc in the Premiership, mauling an opponent after another and taking a 13-point lead over the Celtic. Much of the troubles are, however, Celtic's own doing and they have little to salvage from the season as we are just about at the half-way mark of the 2020/2021 campaign.
In the Premiership, Celtic have only lost once but dropped points in draws four times in 15 games. They do have two games in hand compared to the league leading Rangers, who are yet to lose with two draws after 17 games played. With the season no longer in Celtic's own hands, the only thing they can hope for is for the Rangers to stumble, which does not seem likely. In much of the same way Celtic has already crashed out of the continental competition, the Europa League, in which they only won one meaningless game against Lille, after losing to the likes of Sparta Praha and AC Milan.
The Scottish Cup, while not the most prestigious of trophies, is still there for the Celtic to secure at least some silverware in the midst of a disappointing season and just before the new year. However, it is not the cup of 2021, but continuation from the last season, cut short by the Covid-crisis. Celtic will face Hearts in the final on Sunday, after Partick Thistle, Clyde, St. Johnstone and finally Aberdeen. Hearts made a huge favor by beating Rangers 1-0 back in February and are headed to the final after getting one over their local rivals Hibernians in the semi-final.
The Hearts were relegated after the last season, but are on top of the Scottish Championship at the moment. Celtic and Hearts have a long history and the Glasgow team has won eight in a row. Heart's last victory states back to August 2018, while it has been 19 meetings without a draw between the teams. In all fairness, it should be a piece of cake for the Celtic, but in 2020, It seems everything is possible.
Leave a comment