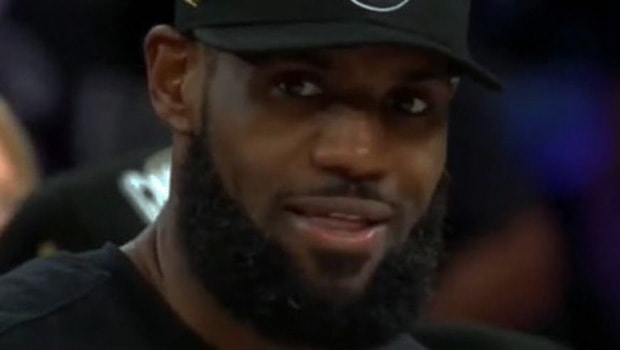 The Lakers had a very busy NBA offseason and they got remarkably better. The reigning NBA champions traded for Dennis Schroeder, re-signed Anthony Davis, LeBron James and Kentavious Caldwell-Pope and signed Marc Gasol, Wesley Matthews and Montrezl Harrell in free agency. "They won," current ESPN analyst Kendrick Perkins told Brandon 'Scoop B' Robinson on the Heavy Live With Scoop B Show recently.
"They won Scoop B. They won big time! The way that Rob Pelinka was aggressive in free agency, I was expecting Lawrence Frank to be that aggressive for the Clippers. I mean, just think about it.
Rob Pelinka got off a Danny Green contract and went and signed Wesley Matthews for 3.6 Million dollars. He was able to land Montrezl Harrell from his crosstown rival, Sixth Man of the Year; a guy that's almost giving you 20 a night and then you already had Dennis Schroeder who you traded for and got him back still on his prime, was the runner up for Sixth Man of the Year and who's capable of giving you 20 a night also.
So you sign Anthony Davis to a 5-year, you lock in LeBron James for 2 years after next year and it's like; Rob Pelinka is making all the right moves of a team that's looking to win its first title and I'm looking at this Lakers offseason and the additions that they added and I'm like, if somebody don't make a move right now, they are the clear cut favorites."
The Lakers were impressive in their first two preseason games, both wins against the Clippers last weekend. Montrezl Harrell played very well, particularly on offense and second-year forward Talen Horton-Tucker stole the show and surprised everyone by leading the Lakers in scoring on both games.
Leave a comment