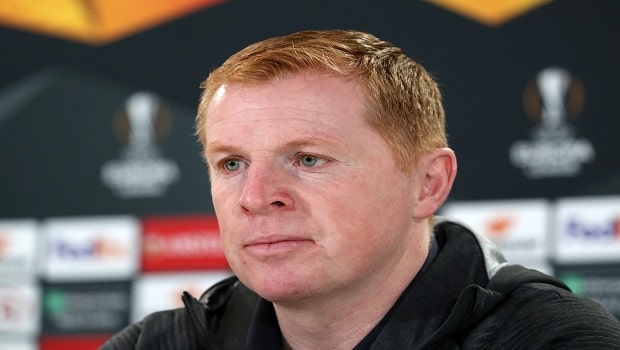 Scottish Premiership leaders Glasgow Celtic continue their European journey in the Europa League Group E as the competition enters the third round of the group stage.
Celtic is hosting Serie A champions from 20 years ago, Lazio Roma on Thrusday night at Celtic Park. While Lazio's glory days are far in the past, they've been regular customer in the European competitions and are likely the biggest challengers for Celtic in regards of wining the group.
Lazio started the Europa League with a loss to CFR Cluj in Romania, but recovered nicely and beat Rennes in the second round. Boasting household names like Ciro Immobile, Luiz Felipe, Marco Parolo and Sergej Milinkovic-Savic, rumored to be targeted by almost all the big clubs in Europe, Lazio is very dangerous opponent, especially in the attack.
Celtic boss Neil Lennon told the Daily Record that especially playing against two centre-forwards is something his club has not done before and also emphasized the quality of the Lazio squad. Lazio is currently 7th in Serie A, winning three, drawing three and losing two games so far.
Celtic gets to prepare to the game in the aftermath of trashing Ross County in the very same stadium only five days ago. The game was dominated by the Celtic, who went on to win 6-0 after a scoring-wise slow start.
Tonight's competition is something completely different though, Lazio being dubbed as one of the favorites to win the competition with 6th shortest odds, 26.00 – Celtic is rated 14th in Dafabet Europa League outright winner odds of 61.00.
Celtic is up for the challenge as the squad is healthy and boss Neil Lennon is likely to start with the best he has to offer in front of the sold-out crowd at Celtic Park.
The Scottish Premiership leaders have started well in Europa League, snatching a draw on the road from Rennes and then beating CFR Cluj at home.
The 2-0 victory over the Romanian side was deemed by Lennon as one of the most solid performances by Celtic and it truly was a clinical effort – similar to what will definitely be needed against the strong Lazio team.
Dafabet Offers
Europa League Winners – Celtic: 61.00
Europa League Winners – Lazio: 21.00
Europa League Group E Winner – Celtic: 3.25
Europa League Group E Winner – Lazio: 1.75
Celtic vs Lazio (1×2): 2.30 – 3.40 – 3.10
Leave a comment