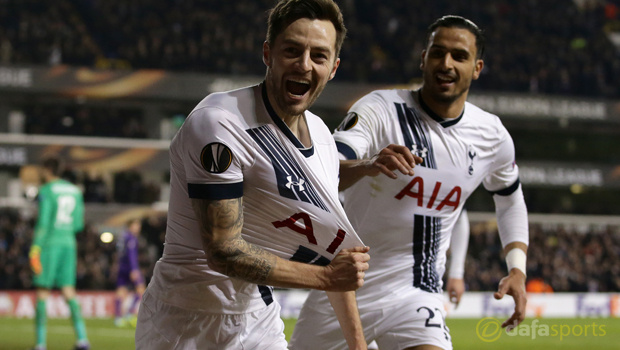 Midfielder Ryan Mason is confident he can make a big impact in the final few months of the season as he tries to help Tottenham win the Premier League.
Spurs, 3.50 to win the title, are currently second in the table, just two points behind current leaders Leicester City.
The north London outfit are also into the last 16 of the Europa League after beating Fiorentina on Thursday night.
Mason has been hampered by injuries during the current campaign, with ankle and knee issues restricting him to just 10 appearances although he is now confident he can help the side again.
Fellow midfielders Mousa Dembele and Tom Carroll are both currently struggling with injuries and Mason is determined to have a strong end to the campaign.
The 24-year-old is hoping a good run of games will help him get into the England squad for Euro 2016 after contributing to a Spurs title win.
"That's the way I'm looking at it," he said. "At this stage last season I remember it does get physically and mentally quite tiring.
"I haven't played that many games so I feel fresh, I feel good, and hopefully I can make an impact.
"I'm fine, the team is doing well and that's the main thing at the end of the day. I'd have liked to have played more, but I'm fit now and the season isn't over yet, so hopefully I can kick on.
"There are some massive games coming up. Obviously it's disappointing some players are injured, but hopefully they can come back soon and if I'm called upon I can do well."
Leave a comment