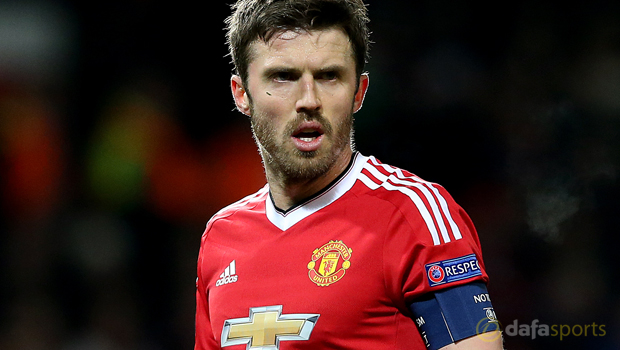 Manchester United midfielder Michael Carrick insists he is just focused on his performances rather than thinking about his future at the club.
The former West Ham star has made 278 appearances for the Red Devils since he joined the club from Tottenham back in 2006.
A 10-year stint has seen him win numerous titles at Old Trafford but his time at the club could soon be up.
Carrick's contract expires in the summer and reports suggest he could move on to pastures new.
Louis van Gaal's future could also play a part in Carrick's next move but reports suggest Arsenal and Newcastle are both after his signature.
Clubs in China are also showing an interest in his services but Carrick insists his own performances are all he is concentrating on for now.
The 34-year-old is expected to play at Euro 2016 and the England international insists he just wants to enjoy his football.
"I don't know, to be honest," he said when asked about his future. "I don't expect to play every game – this week the run of games we've had to play would be a big ask for me.
"I've probably played 25, 26, 27 games or something so far, so it's not bad. I want to play every game because you're used to playing most games, but it's just how it is.
"I'm just enjoying playing at the moment. How long is it going to last? When you get to this stage, you don't know, so I am just trying to enjoy it for what it is and see where that takes me."
Leave a comment