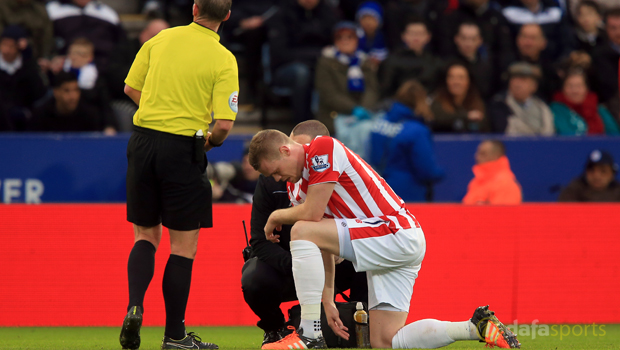 Stoke City boss Mark Hughes has played down Ryan Shawcross' recent injury run and insists the centre-back could return next week.
Shawcross has been at the heart of the Stoke defence since the club earned promotion to the Premier League but he has struggled with injuries this season.
The 28-year-old has been restricted to 16 appearances due to a number of problems.
He missed the start of the campaign due to back surgery and then suffered another knock to his back at the end of last month.
Shawcross was originally ruled out for up to a month but the defender should be able to see out the season before he tries to earn a place in Roy Hodgson's England squad for Euro 2016.
Recent reports have suggested Shawcross may be out for a longer period but Hughes insists he could return in the next few days.
He said: "This is a completely different injury to the previous one, and I just think it was a consequence of the period we went through after he came back before.
"We came through a lot of really high-intensity games in a short period and I think that compromised him. But I don't think long term there's any concern in terms of managing his game time. I think he will always have a good number of games in any given season.
"He wants to come back making sure he is available for all the games through to the end of the season. That is his goal, and we fully support him on that."
Leave a comment