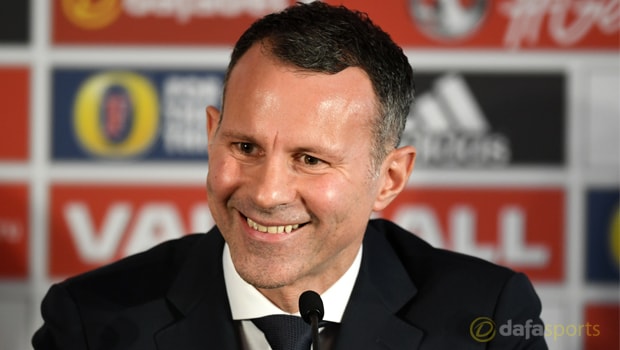 Ryan Giggs says Wales will head to the China Cup seeking to win the tournament and he stressed he won't rest Gareth Bale.
Wales will play two matches in the four-team tournament, which also includes China, the Czech Republic and Uruguay, over two days with the first game on March 22 and then the second four days later.
Bale is in the squad and will have a Champions League quarter-final with Real Madrid after the international break, with Los Blancos set to play their first leg on either April 3 or 4.
Giggs says he won't take any unnecessary risks with the 28-year-old but he intends to offer Bale plenty of game-time in Nanning.
"All players that go out are preparing for playing both games," Giggs said.
"But you have to be sensible as well. If players get a knock when they are on tour and we feel it's better they go back, they will go back early.
"There are players for who it is an ideal trip for them to get games and minutes under their belt – and it is for Gareth.
He's started the majority of Real's league games recently, but he was on the bench for the two Champions League games.
"I was at the first game [against Paris St Germain] where he came on and did well in the last 20 or 25 minutes, and there is a case with a lot of the players where they need games."
Wales play China in their opener and will then contest either the final or a third-place play-off on March 26.
Giggs is keen to kick-off his tenure as Wales boss with a trophy as he wants to build a winning mentality within the squad.
"Even if it's the China Cup, you want to win something," added the former Manchester United star.
"My first trophy was the League Cup in 1992 and it's what it gives. I want that feeling of winning and achieving something. You don't want to be stood at the other side of the pitch watching another team lift the trophy.
"Winning any game or trophy gives you a lift. We go there because we want to win it, we don't want to just make up the numbers."
Leave a comment