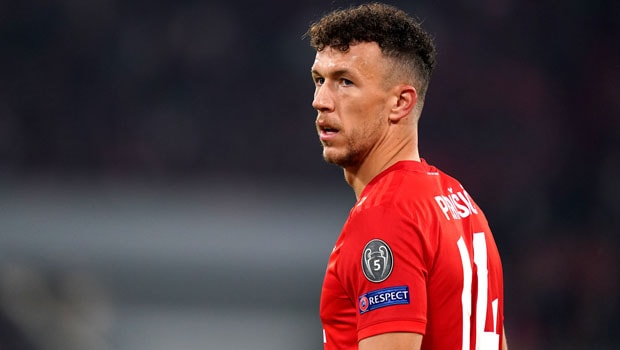 On-loan Bayern Winger Ivan Perisic's future at the Allianz arena remains unclear.
The player who joined the Bavarian outfit from Italian side Inter Milan has a buyout clause inserted into his contract. This gave Bayern the power to activate the option for a fee in the region of around €20million.
Perisic wasn't the only player to join Bayern on loan as the club also acquired the service of Barcelona playmaker Phillippe Coutinho toward the end of the last campaign and this was due to the injury sustained by the prime target Leroy Sane.
With the insertion of the buyback clause in both player's contracts, Ivan's period seems the cheaper option as the Brazilian Coutinho will cost much more [€80 million].
However, some news outlets in Italy and Germany has said Bayern Munich CEO Karl Heinz Rummenigge has not yet had a meeting with other board members to make a decision if Perisic will be signed permanently.
"We are fully aware of the buyout use inserted into Perisic contract buy we haven't had the time to talk about it yet but I believe at the ending of May we will get it sorted out". He said.
Considering the situation across the globe right now, no one has an idea of how the transfer market will look like but surely players will come to the expiration of their contracts and new deals will have to be done. Bayern has been taking the right path by tying down their players to a new deal with Muller leading the way and Thiago Alcantara and Manuel Neuer on the horizon as well.
Perisic joined the club under Niko Kovac regime but he has been instrumental to Flick scoring five goals with further eight assists before an ankle injury halted his progress. If Bayern could pay for his buyout clause Perisic could prove to be useful as a squad player especially when Flick wants to rotate his matchday squad.
Leave a comment