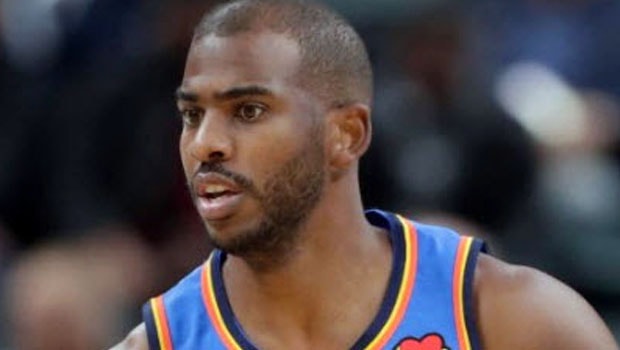 Oklahoma City Thunder star point guard Chris Paul, who is also the President of The National Basketball Players Association (NBPA), recently reiterated that safety should be everyone's main priority amid the coronavirus pandemic we are dealing with.
Chris Paul knows that all the NBA players are itching to get back onto the court but he also noted that NBA has to prioritize the safety of the players and the general public.
"The biggest thing is as much as we all miss the game and as bad as we all want to play, our biggest message has been safety. Not only for our players and league but everyone as a whole. Stay home."
In line with CP3's message, the league has organized various programs to keep basketball fans entertained. An NBA 2K20 Players-Only Tournament was held recently and Suns star guard Devin Booker won it.
Apart from that video game tournament, the NBA and ESPN hosted a H.O.R.S.E. Challenge with NBA and WNBA players, both active and retired. Chris Paul himself participated in this event but Allie Quigley of the Chicago Sky eliminated him in the first round.
Paul, along with many other players, have not stopped granting interviews to the media, looking to keep fans delighted. Many around the NBA have been sharing behind-the-scenes stories and expert insights on and off the court.
NBA Commissioner Adam Silver recently said that the league won't begin to discuss a potential return date until May 1st. Many rumors suggest that the NBA has been scouting locations for closed-door games but time doesn't stop and there's also growing fear that the 2019-20 season will be canceled.
Leave a comment