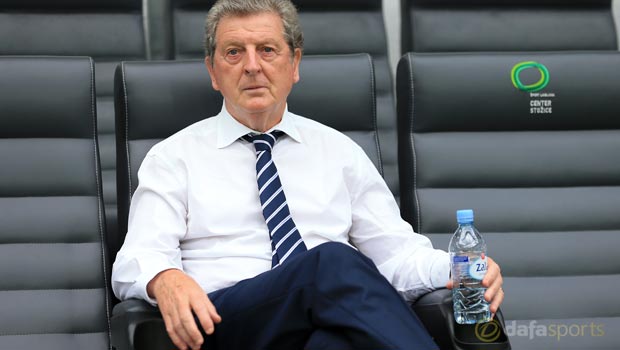 England manager Roy Hodgson insists getting three points from Sunday's Euro 2016 qualifier against Slovenia is more important than the performance of his Three Lions squad.
England have won all five of their Group E games to date and enjoy a six-point advantage over second placed Slovenia ahead of their meeting.
Hodgson has admitted that getting another three points on the board is the key motivating factor for England.
"We are concentrating on breaking them down, scoring goals and – if I'm brutally honest – winning," he said.
"I'd take a show or a lucky victory. At the end of the day winning or not getting beaten are the important factors."
Raheem Sterling has been the focus of much speculation this summer, with Liverpool turning down a £25m bid from Manchester City for the winger this week.
Manchester United have also been linked with a move for the Reds youngster and England and Old Trafford skipper Wayne Rooney believes Sterling is good enough to cope with the extra attention he is receiving.
"Hopefully whatever he chooses to do gets sorted out soon. I think, as with any footballer, at some stage in your career they'll experience criticism but Raheem is a level-headed lad, a top-quality player and I am sure he will give a good performance," said Rooney.
England are 1.83 to maintain their perfect qualifying record by beating Slovenia, who are 4.75 with the draw 3.30.
Hodgson feels England will improve from their lacklustre performance against Republic of Ireland in last weekend's friendly in Dublin, a game that he admits was not up to scratch.
"These things do happen. Did I enjoy the game? No. Did I think we played well? No. Did the players? No," the England boss said.
Leave a comment