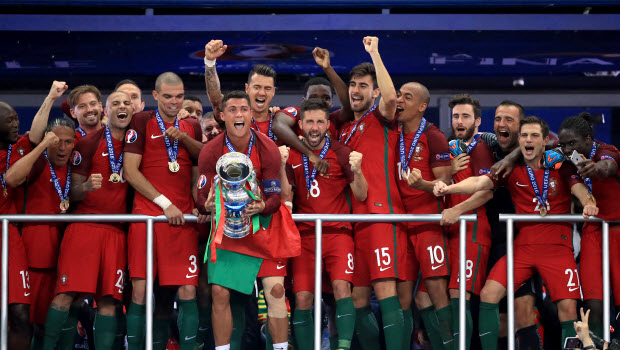 Cristiano Ronaldo has hailed 2016 as the best year of his career to date after he "won everything" with club and country.
The 31-year-old helped Real Madrid to Champions League glory in May before achieving a lifetime's goal as Portugal won Euro 2016 in July.
This month he helped Real lift the World Club Championship in Japan while he was also named Ballon d'Or winner for the fourth time in his career.
Ronaldo says success on the field of play is the only way to silence critics and he feels he has done more than enough this year to achieve that.
"Collectively and individually, it was probably my best year so far," he said. "We won the Champions League with Real Madrid, we won a major title with Portugal's national team for the first time, I won the Ballon d'Or, the Club World Cup.
I cannot ask for more." Ronaldo says there are still those willing to doubt him but he suggests a look at his record over the last 12 months should see those doubts cast aside.
The winger thanked his team-mates with Real and Portugal for helping him achieve great things.
"The people who still doubt me, Real Madrid and the national team, they now have the proof. We won everything," he added. "So it has been an amazing year and I am very happy with it.
I want to thank my team-mates from the national team and Real Madrid." Real Madrid are 5.50 to defend the Champions League this season.
Leave a comment