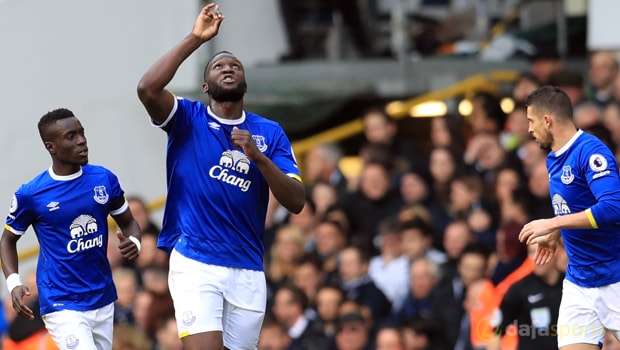 Everton forward Romelu Lukaku has claimed he needs to be playing Champions League football to prove he is one of the world's best strikers.
The Belgium international has been linked with a move away from the club for the last few seasons as the Toffees continue to struggle to break into the top four.
He admitted earlier this season the lure of Champions League football could be too much if a big club comes in for him.
Lukaku has scored 17 goals in the Premier League so far but Everton are still seventh in the league table at present.
A strong finish to the campaign will be needed for them to finish in the top four and they are currently priced at 67.00 to achieve that.
They face an anxious wait this summer to see if Lukaku will stay put but he is adamant that playing in Europe will allow him to flaunt his skills.
He told Sky Sports: "Every striker has to have that edge. When they are not scoring or when the team is losing, they explode.
"I think I have it more and more lately. When people used to talk to me about that and say, 'Rom doesn't play with passion.'
I do but I don't show it too much because in my mind I'm a guy that thinks a lot about how to win the game.
"Sometimes I let the emotions just come now and it helps me.
I need a platform where I can show myself constantly in the big games because now I am scoring over the last five or six seasons all the time in the Premier League.
"I consider myself one of the best strikers in this league, 100 per cent, but I want to show it as well on the biggest stage in the near future."
Leave a comment