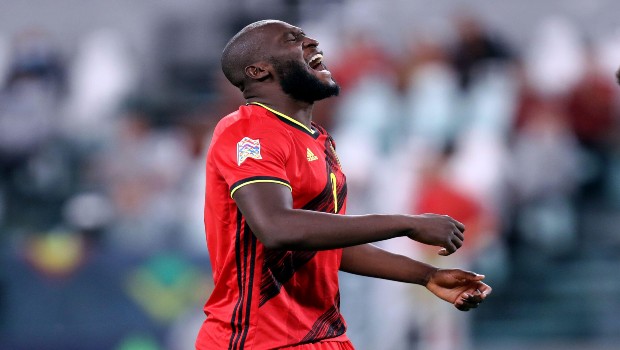 Romelu Lukaku, along with Belgian teammate Eden Hazard, left the national team camp this week due to physical conditions of the respective players. Both will miss the third-place playoff match vs Italy due to 'muscle overloads.'
"They're leaving the national team camp due to these [fitness] problems – I don't know how long it will take for them to recover," Belgian national team boss Roberto Martinez said.
Lukaku scored a goal and played 90 minutes in Belgium's 3-2 win over France in the UEFA Nations League semifinal.
"It's an overload," Martinez added, specifically about Lukaku. "He didn't feel 100 per cent to play tomorrow. It's soreness in his tissue."
Chelsea are on the road next week vs Brentford.
Martinez and the Belgian national team made it clear plenty of discussion went into these decision(s).
"Every decision taken involves both medical departments together for the good of the player," Martinez said. "Obviously there is an excellent understanding between the two sets of medical staff and we want to do the best for the player. Every decision is also made in agreement with the club."
Lukaku has 68 goals in 101 appearances for Belgium – scoring every 95 minutes.
Not much is lost, however, given the next match is a third-place fixture.
"Saturday's match against Italy is pointless," Belgium goalkeeper Thibaut Courtois said. "Being third in the Nations League is pointless. I don't know why we have to play that match. I'll take it as a friendly match."
In this tournament, prior to him exiting due to fatigue, Lukaku has 10 goals and 1 assist in 8 games.
Given the timing of the match vs Brentford, Lukaku might miss the following back with either Kai Havertz or Timo Werner filling in for the west London derby.
Chelsea have raced out to an early lead in the Premier League season in what seems to be one of the closer top-four races in recent memory.
Brentford will head into next weekend's fixture with plenty of momentum and confidence following a win over West Ham their last time out. That result, along with the 3-3 draw vs Liverpool, puts Brentford — led by Thomas Frank — as a tough out each and every week.
"Definitely that (the Liverpool game) was a confidence boost. But I think the most promising thing is that we've been very consistent in our performances," Frank said, ahead of the match vs the Blues. "So that was the sixth performance in a row where we've performed well in terms of competing on and off the ball, good work ethic, pressed forward – all of that and we did it against the top of the league Liverpool."
Leave a comment