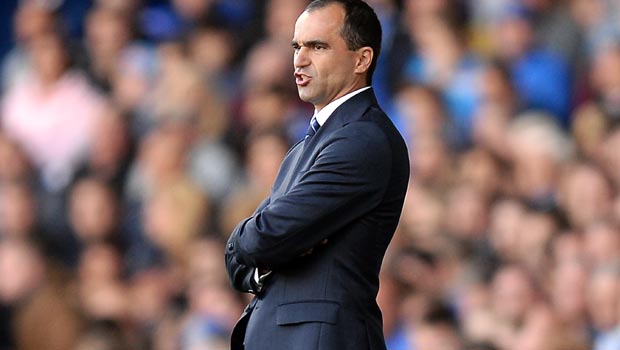 Roberto Martinez says he will only know by how much his Everton side have improved once they have faced Arsenal on Saturday.
Everton finished fifth in the Premier League last season, just missing out on Champions League football, and Martinez has strengthened his ranks with record signing Romelu Lukaku.
They kicked off the new season with a 2-2 draw away at Leicester last weekend, and although he was disappointed with the point, Martinez was pleased with the way they played.
However Martinez says the visit of the Gunners will be a true test, as will Chelsea, who are at Goodison the week after.
"You need to face this sort of opposition," he said.
"What we saw last weekend is that we are really fluid in possession.
The thing we need to change is that mentality to keep going forward and keep scoring goals. We didn't get that cushion that could have given us three points.
"But if you look at the positives of the first half – I am really excited looking at this game.
"It is true that until you play against sides like Arsenal and Chelsea you don't have the answers on the pitch.
"As a team we are ready. I feel pre-season was perfect, a real success.
"Now we have to make sure we are as strong a team as we can be. You can only see that when you face opposition like we are going to face at the weekend."
Everton are on offer at 2.71 to take the win, with the Gunners slight favourites at 2.58.
Leave a comment