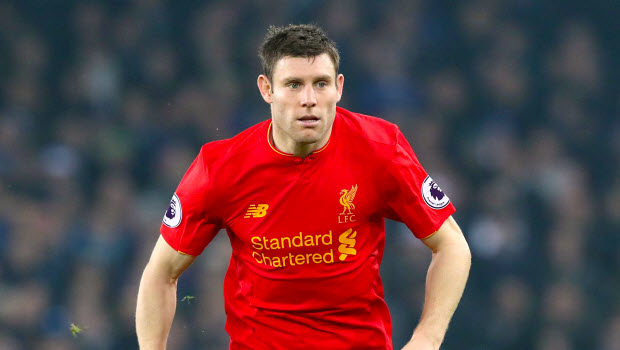 Liverpool midfielder James Milner believes the squad is one of the fittest in the Premier League and feels that will benefit them over the busy Christmas period.
Liverpool, who are priced at 6.50 to win the Premier League, have impressed during the first half of the season as they look to mount a title challenge in Jurgen Klopp's first full campaign at the helm.
The German has the squad playing in the style he deployed at Borussia Dortmund with plenty of high-pressing and lots of intensity on show.
A lack of European football this term has arguably handed the Merseyside outfit an advantage over their title rivals, although leaders Chelsea can also use that to their advantage.
The Reds currently find themselves with matches starting to stack up as is always the case over the festive period.
However, Milner, who has been reinvented at left-back this term, insists there are no concerns in the squad over being able to cope with the busy schedule.
The England international believes that the players are in incredible shape due to the manager's approach on the training ground.
Milner said: "It's such a critical time of the year every year, it's so important. Hopefully we get a few of the boys back as well who are injured, getting closer, and keep everyone fit.
"The schedule we've got is pretty ridiculous – two games in less than two days, which is not easy.
"You expect games thick and fast this time of year, but we have to touch wood there and hope we get a bit of luck with injuries on that because obviously it's going to be a big hit, but we have to make sure we're ready.
"I think we're arguably up there with the fittest squads in the league so if anyone can deal with that load, we can."
Leave a comment