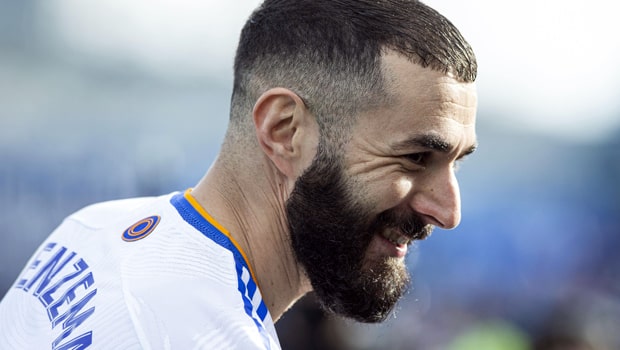 Real Madrid talisman Karim Benzema has hailed France as the favourites to win the 2022 FIFA World Cup in Qatar later this year.
Speaking to Telefoot, Benzema highlighted how Les Blues are the favourites to lift the cup in Qatar. The Real Madrid striker highlighted how he has ultimate faith in the players and their ability to clinch the title this year.
"You have to put France as the favourites, that's obligatory. Because of our quality on the pitch, what we're showing in our clubs and in the national team, we're showing that we can be the best. Every match is difficult. You can't win on paper. What you show on the pitch is what speaks for itself. But I have absolute faith in this squad. I've changed [since being at Lyon]. I have kids, a family – I'm a man now."
Benzema is all set to lead the lines for Didier Deschamps'  men at the quadrennial tournament. The 34-year-old has been in sensational form this season for Real Madrid scoring 22 goals and eight assists in 26 games across all competitions.
Benzema recently made a return to the France national team after a five-year exile away from the French setup. "I came back to the France team and won that trophy [Nations League]. I'm happy and proud. The French national team has allowed me to reach even higher still, to show even more things. When the manager [Didier Deschamps] called out my name – I won't say that it was weird, but I was very emotional," Benzema explained.
Benzema led the lines for France at the Euros and were one of the favourites to win the continental crown but they were knocked out of the round of 16 against Switzerland. Speaking of the tournament and France's performance, Benzema pointed out, "We showed character. There were two matches where we were losing, and we came back. For me, it remains a very good year."
It will be interesting to see how Didier Deschamps and Les Blues turn out in Qatar at the World Cup. Deschamps will be looking towards Karim Benzema for leading the team as France look to defend their title.
Leave a comment