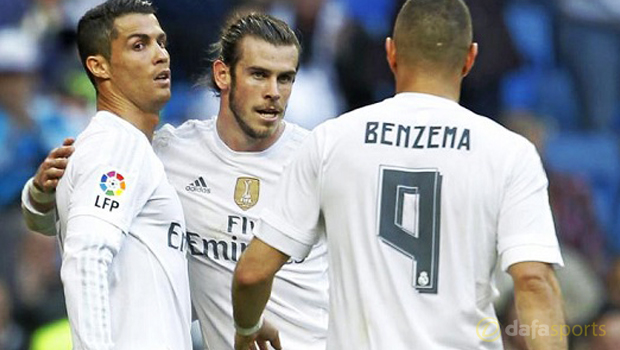 Gareth Bale has claimed that Real Madrid can still win the La Liga title after beating Barcelona 2-1 at the Nou Camp on Saturday.
Zinedine Zidane's men are now seven points behind their rivals after a crucial win away from home. Saturday's win also gives Atletico Madrid hope, but they remain six points behind the reigning champions.
Neither team could force their way through in the first-half but Barca centre-back Gerard Pique opened the scoring in the 56th minute.
Madrid responded through striker Karim Benzema just six minutes later, but Sergio Ramos was then given a straight red card.
Despite the disadvantage, Zidane's men poured forward and eventually scored when Bale's cross found Cristiano Ronaldo with five minutes to go.
The Wales international also had a goal controversially ruled out for a foul on Jordi Alba and he insists Barcelona can now be caught.
"If we want to win the league this was a game we had to win," the former Tottenham star told reporters at the Nou Camp.
"Football does funny things to teams when you lose and you never know what could happen.
"All they need is a few bad results and we need a few good ones and we're right back in. Tonight really does put us mentally in a strong position, we can beat anyone on our day.
"Everyone has been saying they're the best team and we beat them in their own backyard tonight.
"The most important thing today was to get the win and build confidence for the rest of the season. There's still the Champions League as well."
Leave a comment