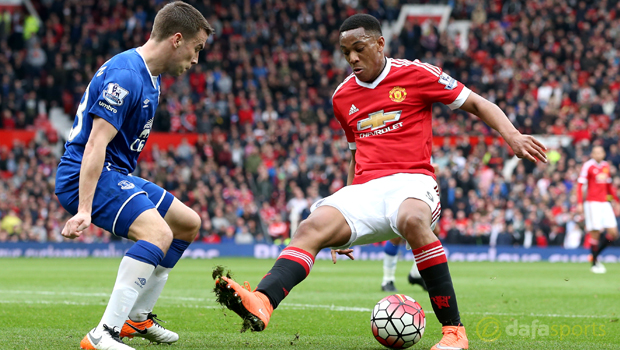 Everton right-back Seamus Coleman has conceded that his side must finish strongly this season if they are to keep the majority of their squad together.
The Toffees have endured a disappointing campaign so far and are currently 12th after a poor record at home, with eight defeats in 16 matches at Goodison Park.
Roberto Martinez's men have also conceded 41 goals this year but they still have the chance to win the FA Cup.
They will take on Manchester United or West Ham in the semi-finals later this month although Coleman is also focused on his team's league form.
Striker Romelu Lukaku has been linked with moves to a number of European clubs and Coleman believes that they need to finish well in order to keep their best players.
He told Sky Sports: "Overall we just have not been good enough this season. At times as individuals, we have not turned up and that is disappointing from that aspect.
"We need to get things right in the league and give the fans something to cheer. Everyone knows the potential we have and we need to win more games.
"You get closer to the transfer window and you see your name being linked with teams. Sometimes its speculation, sometimes it's true. I can't speak for the other lads, for me personally I just get on with the job in hand.
"We don't want to finish in the bottom half of the table and we shouldn't be. Hopefully we can have a good finish, win the cup and keep everyone together."
Leave a comment