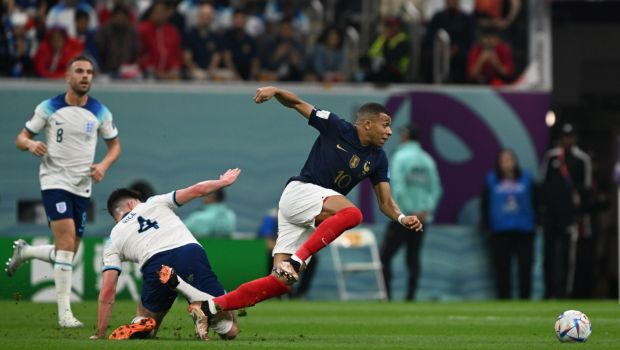 Despite PSG striker Kylian Mbappe signing a three-year extension with the club last season, indications have shown that the Frenchman could be a free agent next season.
This is due to the late revelation that Mbappe only signed a two-year deal with an option for an extra year.
The Frenchman, according to the report, is not ready to activate that clause. This means he would be a free agent next summer, and Real Madrid appears to be monitoring the situation.
Landing Mbappe in a bossman deal would be a huge one for the Galacticos, that have been rebuilding and winning titles.
Therefore, the latest indication means the French club risk losing their talisman on a free transfer if they don't cash in on him this summer, as he can speak with potential clubs next January.
Having been linked with a potential move to Real Madrid, a long-time ambition in recent years, Mbappe could finally join the Galaticos.
According to L'Equipe, he signed a two-year deal with the option of an extra season. Thus, he will enter the final 12 months of his deal at the end of the current campaign, and PSG will again be in the position of deciding whether to extend his contract or sell him to avoid losing him for free next summer.
This happened in the summer of 2021 when Real Madrid submitted a huge bid of £ 154 million for the Ligue 1 star to pry him away from Paris, which was rejected.
It was gathered that the World Cup winner signed the new deal due to the intervention of 5he French President Emmanuel Macron and some other top dignitaries in the country.
This has made Los Blancos wait in the wings, monitoring the situation as they may be able to land the French superstar for free next summer as the 24-year-old looks to run down his current deal at the Parc des Princes.
However, the club remain confident that Mbappe will trigger the extension clause as they express confidence he will stay through to 2025. But the same belief is not shared by the player himself.
The French giant would be hoping he triggers the clause before July 31.
This has therefore left PSG in a precarious position. As it is, it might be surprisingly wise to sell their most valuable as opposed to him leaving for nothing.
Mbappe is currently PSG's joint-record scorer with a goal in Ligue 1. He set the record against Marseille in February in the same game Lionel Messi scored his 700th club goal.
After failing to lure him to the club, interest cooled off, but there were expectations that the Spaniards would come again.
The forward had previously insisted that he is 'pleased' at PSG, adding that being part of the team is a privilege.
Leave a comment