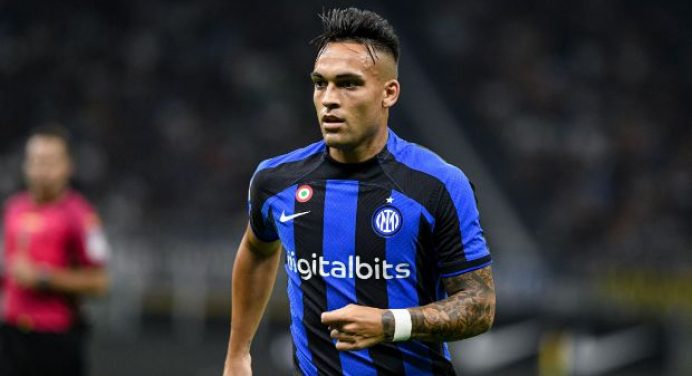 On Thursday, Inter Milan striker Lautaro Martinez scored a brace to help the club come from behind to secure their 9th Coppa Italia trophy.
The Argentine striker has been in hot form. He has scored four goals in his last four games, a good confidence booster as they prepare for the Champions League final against Premier League champion Manchester City.
Martinez's brace came at the needed time, as the Champions League finalists had gone behind just three minutes into the clash.
With this win, Inter has won their second consecutive Coppa Italia title.
Fiorentina opened the score chart at Stadio Olimpico after just three minutes through Nico Gonzales.
Nerazurri restored parity through Martinez, who scored from a tight angle in the 29th minute with his first chance.
The striker scored the winner eight minutes later with a volley which helped Inter to the title.
With Coppa Italia done, Fiorentina will face West Ham in the Europa Conference League final on 7 June, while Inter will play Manchester City in the Champions League final on 10 June.
The victory can be attributed to massive support from Inter fans who had planned to protest their ticket allocation for the champions league final, only to change their decision after seeing the Tuscan club go ahead within three minutes.
They probably learned from Napoli fans who failed to support the Scudetto winners in the quarter-finals of the game, and they lost 4-0 inside Diego Maradona Stadium.
Within 15 minutes of the games, Inter ultras changed their mind as they saw Simone Inzaghi's men struggle against the Tuscans.
They had announced on Wednesday they would 'refrain from cheering' out of respect for their 'dignity' during the first half of a Coppa Italia Final due to how the club will distribute tickets for the Champions League Final. This was to put pressure on their directors with a protest that didn't last long.
As soon as the ultras woke up and changed their mind, the game changed, and Inter went ahead and maintained the lead to win the trophy.
Leave a comment