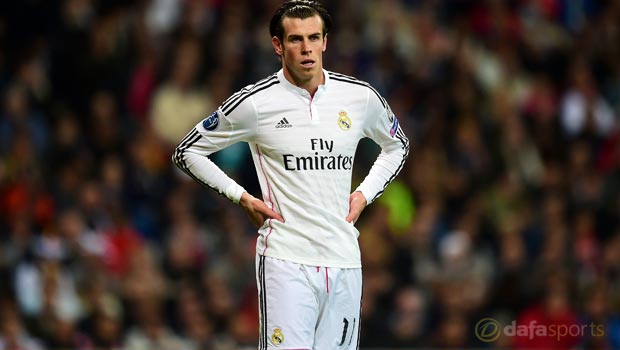 Real Madrid manager Carlo Ancelotti has urged Gareth Bale's agent to keep his thoughts to himself as he insists the Welsh winger is happy at the Bernabeu.
Bale's representative Jonathan Barnett declared in the wake of Real's 2-1 Champions League first leg defeat to Juventus that the player was not able to show his best form this season due to the fact his teammates are not giving him enough of the ball.
It is a statement that has clearly not impressed the Italian coach, who has insisted Bale is happy in Madrid, while also advising Barnett to steer clear of matters that do not concern him.
Ancelotti said: "I spoke with him (Bale) a lot of times. He is really happy to stay here.
"I don't understand what his agent said. It could be better to not speak. But we are used to it, in this world (where) a lot of people speak and sometimes, speak too much."
Despite Bale's recent form being less explosive than what Real have been accustomed to, Ancelotti has remained faithful to the player by keeping him in the starting line-up.
After his lacklustre performance in Turin last week, there seems certain to be intense focus on Bale in the second leg.
Ancelotti says he has the support of his teammates.
"Bale has no problem with his colleagues. His colleagues have no problem with him. They like Gareth Bale and he likes his colleagues.
There is one word too many perhaps from outside."
Real Madrid are 1.64 to win the second leg against Juventus, who are 5.40, with the draw 3.92.
Leave a comment