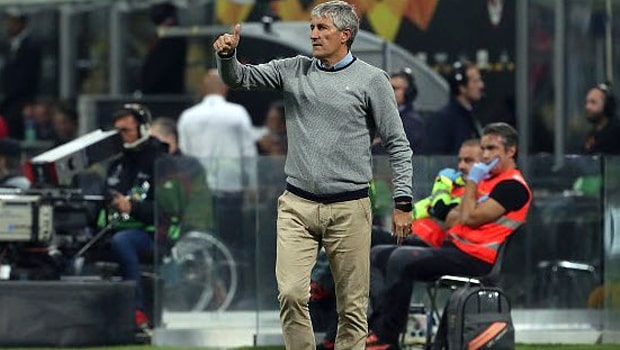 The two Spanish football giants had made their way to the quarter finals of the Copa del Rey, the Spanish Cup competition, which has been won four times by Barcelona in the past five years.
Last season's Champions Valencia had already been ousted as Granada and Mirandes paved their way to the semifinal, and Real Madrid and Barcelona were to follow. But their quarter final opponents, Real Sociedad and Atletico Bilbao had a different outcome in their mind. Both of the underdog ended up winning their games and sending Barcelona and Real packing, reducing their chances of winning trophies once again. The teams are still in contest for La Liga title as well as the ultimate trophy of Champions League, but the Copa del Rey prize will go to a new winner this time.
Barcelona has encountered some issues under the guidance of their new manager Quique Sétien and those issues were evident in their road loss to Atletico Bilbao. Barcelona kept the possession for most of the match, but did rarely create a proper scoring chance. Their strong pressure led to a handful of fouls and Barcelona collected altogether seven yellow cards – including one for Sétien.
The visitors will be disappointed to get knocked out, since Bilbao barely had a touch in the offensive end of the pitch and only delivered one shot throughout the game on goal. Despite the lack of production, the home team ran away as winners after Sergio Busquet's own goal on 90+3 minute. Barcelona should've been able to put the game to rest with their control, but failed to deliver.
Real Madrid has been performing better after a tardy start of the season, they've only lost one game in La Liga up to now. The cup fixture at home against Real Sociedad should've been a walk in the park, but the visitors completely cracked the home teams' game plan to start the game. Martin Odegaard first took Real Sociedad up 0-1 on 22nd minute and then a fellow Scandinavian youngster Alexander Isak added a double within two minutes on 54th and 56th.
Marcelo then gave Real a lifeline scoring on 59th, but Mikel Merino pulled the visitors three goals up only 10 minutes later. While Real looked relentlessly for the equalizer, Real Sociedad could not be phased by Rodrygo and Nacho scoring late in the game. Sociedad took an impressive 3-4 victory in Madrid and will go to the Copa del Rey semifinals.
Leave a comment