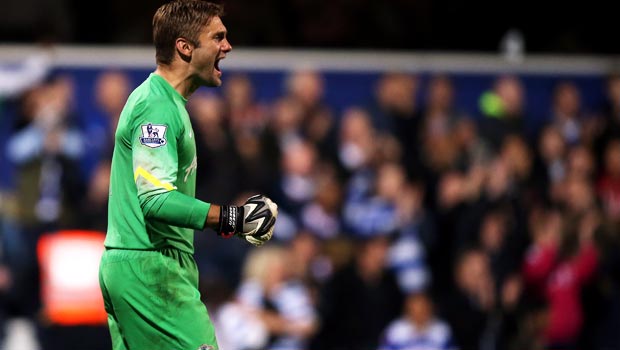 QPR goalkeeper Robert Green has dismissed reports in the media that any of his team-mates were involved in an altercation whilst at a Christmas lunch on Sunday.
Reports in some English newspapers had suggested that members of Harry Redknapp's squad had been involved in a fracas in a pub on Sunday that resulted in Steven Caulker having to visit hospital due to a cut to the head.
The club have been quick to deny the allegations of how the incident occurred with chairman Tony Fernandes explaining that the England defender slipped when he cut his head and emphasizing the unity within the squad.
He explained: "The team is very united and really playing for each other. Steven Caulker slipped over and hurt his head and is fine.
Nothing else to report. Great team spirit. We are one. Best I've seen since being chairman. A few sensational headlines but team has done us proud."
Now former England stopper Green has come out and backed the club's stance, revealing that it was a slip and that there was nothing untoward about the injury.
The 34-year-old said: "The club have said pretty much what happened.
He came out, slipped over and banged his head. Steven was back out of hospital and we had a laugh about it. Unfortunately, it's made the front page of the paper."
The R's are currently in 17th place in the Premier League table, four points worse off than their opponents on Monday, Everton, and are outsiders 6.92 to win the match. The Toffees by contrast are 1.45 to secure the points, with the draw on offer at 4.24.
Leave a comment