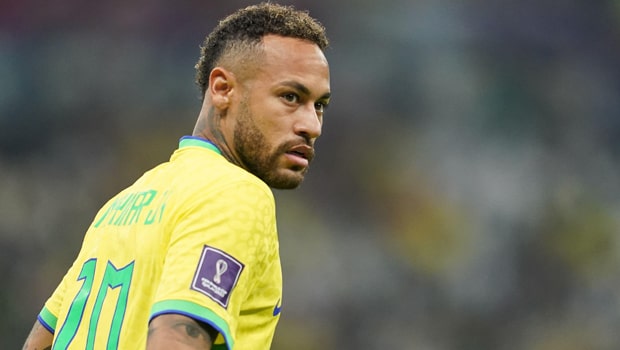 After confirming the exit of Neymar, Paris Saint-Germain president Nasser Al Khelaifi has paid tribute to the 31-year-old Brazilian superstar.
The Ligue 1 club have confirmed Neymar's departure to Saudi side Al Hilal in a deal believed to be around €80m.
Neymar became the world's most expensive player when he joined PSG six years ago from Barcelona for €222m in 2017.
Despite the inflation of transfer fees, no club has broken the record.
Neymar went on to play 173 times for Les Parisiens, scoring 118 goals.
He also won five Ligue 1 titles during that time but failed to win the Champions League with the club, having enjoyed success with Barcelona.
L'Équipe reported that his departure to Al Hilal qas confirmed on Tuesday evening.
As the club set for the transfer announcement, Al Khelaifi paid a short tribute to the Brazilian, lauding him for his effort in bringing glory to the club.
Describing Neymar as a legend, Al Khelaifi said it is naturally difficult to say goodbye to a great player.
"I will never forget the day he arrived at PSG, nor what he brought to the club and our project over these six years. We have lived through extraordinary times, and Neymar will always be a part of our history. I want to thank him, as well as his family. We wish Neymar the best for the future and his next adventure," said Al Khelaifi in an official press release from the club.
With this latest move to Saudi Arabia, throughout his career so far, clubs have spent a total of €369m to acquire his services.
Apart from being the most expensive player in history, he is ahead of Romelu Lukaku, who is expected to move again this summer.
Neymar has joined the likes of Kareem Benzema, Cristiano Ronaldo, and Sadio Mane, amongst other stars in the oil-rich league.
Leave a comment