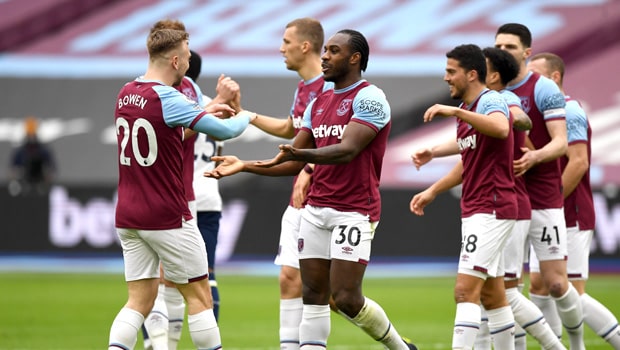 Behind goals from Michail Antonio and Jesse Lingard, West Ham took down Tottenham 2-1 at the London Stadium Sunday to move into the top four in the Premier League. Antonio netted the ball in the back of the net within the first five minutes, with Lingard adding goal No. 2 in the second half.
Jose Mourinho's side now has the lowest league win percentage of any Tottenham manager since Juande Ramos was at the helm. Sunday was the first time a team under the leadership of Mourinho conceded a goal in the first five minutes of either half in a Premier League contest.
"No, not at all," Mourinho said when asked if he's questioning himself. "The results are the consequences of multiple situations in football. Mine and my coaching staff methods are second to nobody in the world."
Tottenham are now ninth in the Premier League table, 13 points behind Leicester, and nine points behind West Ham.
The other side, however, has plenty to celebrate as Jesse Lingard's presence has been a major catalyst in their jump up to the top four of the standings.
Four games, three goals and one assist for Lingard with West Ham recently. Just absolutely dominance on the pitch.
"This is the Lingard of old for Manchester United and England," was heard on Sky Sports as West Ham went up two goals behind Lingard's first of the night. The goal was ruled out for offside, but VAR overturned the decision.
Excluding penalties, Lingard has scored as many Premier League goals in 2021 as has Mohamed Salah.
Lingard won Man of the Match honors on Sunday. Antonio, who sat out the previous two games for West Ham, returned to the starting lineup for his fifth career goal vs Tottenham.
All eyes will be on the Manchester City-West Ham fixture set for Saturday, February 27.
Leave a comment