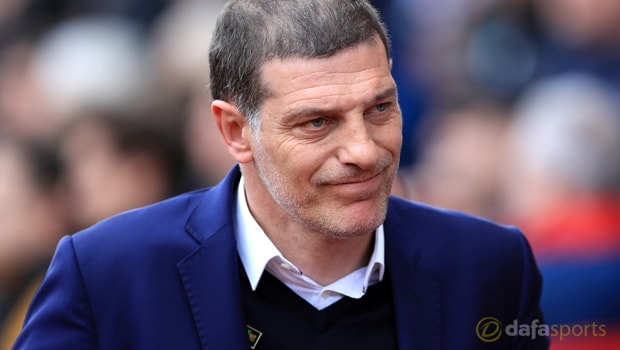 West Ham United boss Slaven Bilic insists his players have gained valuable experiences after a disappointing season.
The Hammers endured a miserable start to the campaign as they were dumped out of the Europa League during the qualifying rounds.
The club's move to their new London Stadium was heavily criticised by the fans and they were rooted near the bottom of the table until October.
Bilic's men managed to win three games to ease the pressure but the former Croatia boss has seen his side struggle on occasions.
A lack of consistency has cost them dear but the club have ended the campaign on a high.
Ahead of Sunday's clash with Liverpool, Bilic's men are unbeaten in five matches and that run of results has seen them climb to 12th in the league table.
The Hammers were also hit by midfielder Dimitri Payet's exit to Marseille in January but Bilic feels a difficult season will ultimately make the club stronger.
He told Sky Sports: "It was a very long season and one that was not enjoyable at some points.
But I'm sure that it will be the most valuable season for every one of us.
"It can help us lots for the future because you build your character – individually as a player, a manager.
"When everything is good you know, it's all cushy.
But in the bad times, you are improving the most. That's what happened to us this season.
"That old saying, 'Whatever doesn't kill you makes you stronger', and it's really true.
I know that we will benefit from this season big time. Was it enjoyable? In some games, of course it wasn't, but the amount of experience and energy you get from that, you can't buy it."
Leave a comment