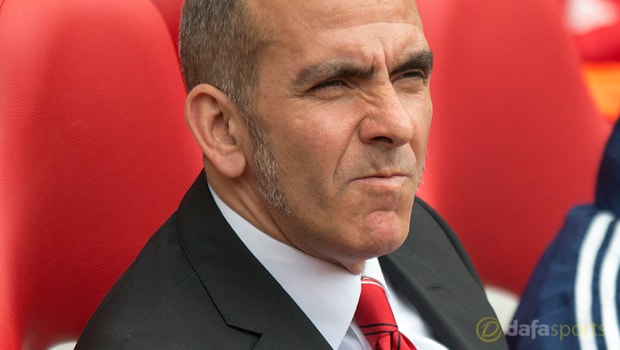 West Ham icon Paulo Di Canio believes the club paid a price last season after relocating from Upton Park to the London Stadium.
The Italian felt the new stadium took some adapting to and that the players would have suffered with the fabled atmosphere of their old home having disappeared.
Di Canio, who became an Upton Park legend between 1999 and 2003, feels the 1-0 win over London rivals Tottenham late in the season could be a catalyst for better times ahead in West Ham's new home.
"The shock of leaving Upton Park, the atmosphere. They paid the price," he told Sky Sports.
"It was difficult for everyone to move stadium, for the fans and even the players who had only played at Upton Park for six months, because that's all you needed to absorb the atmosphere.
"It was a place of history and tradition, of Bobby Moore, Trevor Brooking, Geoff Hurst, Billy Bonds.
"It felt too big, there was too much space around the field and the atmosphere can never be the same.
It was not easy, but in the end they have done a good job. They got some good results, especially the 1-0 win against Spurs.
That should be the beginning of a new history for West Ham." Di Canio freely admits that he would love to come back to West Ham in some capacity in the future, though he believes manager Slaven Bilic is well on the way to turning things around now.
A positive end to the season saw West Ham finish 11th and they've added Pablo Zabaleta to their ranks this summer.
England goalkeeper Joe Hart is on the verge of joining while Mexican striker Javier Hernandez is also attracting interest.
"Obviously I hope this year we can do better," says Di Canio. "At the end of the season [Slaven] Bilic was right to change a few things on the field and improve results.
Hopefully that can change the direction for the club, but it was difficult at the beginning."
Leave a comment