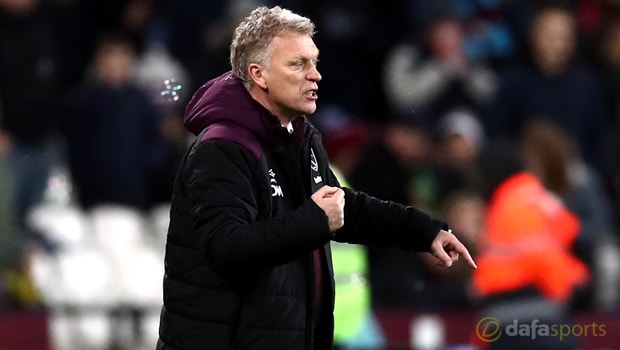 West Ham United boss David Moyes insists the Premier League remains his top priority but he claims he still has plenty of respect for the FA Cup.
The Hammers, 41.00 to win the FA Cup, are currently locked in a relegation battle after a slow start to the campaign under former coach Slaven Bilic.
Moyes has managed to guide them into 18th but they have not won any off their last three matches in all competitions.
However, West Ham have picked up five points from their last four league games and Moyes insists his team must focus on their league form.
They face a difficult clash with Tottenham on Thursday before a trip to Shrewsbury in the FA Cup and Moyes admits his side cannot try to affect their league form by going on a long cup run.
He told reporters: "Do I want to win the FA Cup? One-hundred per cent. But I don't think it can be so we damage our league season.
"And if we got through? Then our next two games are on a Tuesday against Crystal Palace, and against Brighton on the Saturday after the fourth round.
"If I could win the Cup I would definitely try to win the Cup, but I couldn't do it if I thought it would affect the Premier League.
"Because, if you've not got Premier League status and then you're talking about winning the Cup, you've still got to beat all the teams to get there.
"So it's a difficult one. It's not an easy one to say what would be the way."
Leave a comment