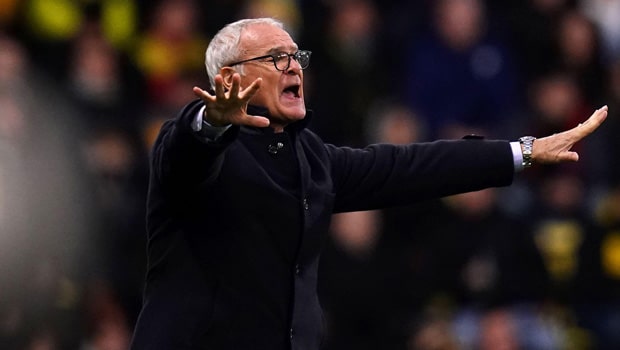 Watford absolutely dominated in their 4-1 win over Manchester United at Vicarage Road on Saturday.
"We don't go on the front foot, we don't tackle, we don't win our duels," United's Bruno Fernandes said. "Against these teams, you have to win that."
United lost their fourth match in their last five league fixtures, with United now sitting 12 points off the leaders (Chelsea).
United have conceded the most goals in the last five weeks, since Oct. 16 — giving up 13 goals since then. Villa and Norwich are second, with 11 conceded goals.
"It was hard to watch the team playing like today," United goalkeeper David de Gea said. "I think it's a nightmare, after a nightmare, again, for a long time, so it's not acceptable.  "The players are trying to give our best, to fight for the team but for sure something is very wrong."
Reports according to The Sunday Times indicated that United — just hours after the loss — called for an emergency board meeting to discuss Ole Gunnar Solskjaer's future with the club.
"I always have belief in myself, but at the moment it's a difficult time for us," Solskjaer said, prior to these reports surfacing on the board meeting. "I can trust every single one of them to give what they have, but the results are difficult. I believe we can turn this round."
This was United's biggest league defeat against a promoted side since their 5-1 loss vs Manchester City at Maine Road in September of 1989.
"In a game against Watford away from home, you need to give them a harder time than we did," Solskjaer said. "They outfought us, won too many challenges and they were allowed to play the ball into our box too easily."
Watford have now won back-to-back matches vs United for the first time in club history.
"We were very good," Watford manager Claudio Ranieri said. "The first half was amazing. We pressed a lot, made a lot of chances, and in the second half we suffered a lot, but that's normal against Manchester United. They wanted to draw, but a good thing for us was the red card. After that it was much better, we could close the spaces and create counter-attacks."
Josh King's goal for Watford was Premier League goal No. 5 against Manchester United. King only has more league goals vs Everton (8).
"I am speaking a lot about this kind of philosophy, I want to knock at the door and see which team I have in front of me," Ranieri added. "The players, slowly, understand my philosophy, how I want to play, and I'm very satisfied today."
United dominated the possession battle 61-39, but Watford were clearly the aggressors overall with three time as many corners, and four more interceptions.
Watford will look to build on this season-defining victory when they hit the road next weekend vs Leicester City. United will look to first get back on track mid-week vs Villarreal in Champions League action.
Leave a comment