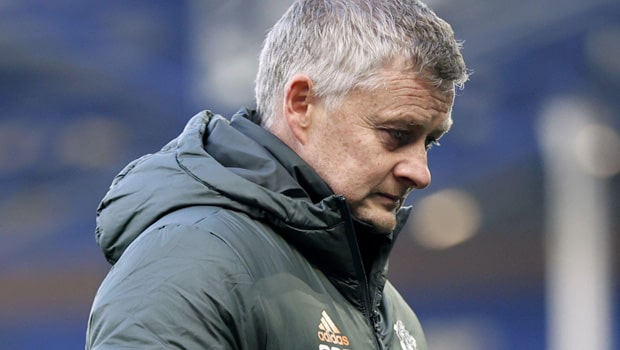 Manchester United officially announced Sunday they would be parting ways with manager Ole Gunnar Solskjaer. United's latest Premier League loss came on Saturday, 4-1 vs Watford.
"Ole will always be a legend at Manchester United and it is with regret that we have reached this difficult decision," a statement from the club read. "While the past few weeks have been disappointing, they should not obscure all the work he has done over the past three years to rebuild the foundations for long-term success."
Only Newcastle and Norwich have conceded more than Man United this season in league play. The new manager must first and foremost address the defense that has strong individual talent, but very little chemistry.
"His place in the club's history will always be secure, not just for his story as a player, but as a great man and a Manager who gave us many great moments," the statement said.  "He will forever be welcome back at Old Trafford as part of the Manchester United family."
Michael Carrick, assistant coach, will take over in the interim.
"You signed me for the best club in the world and gave me the biggest honour in football. Huge respect and forever grateful," a message for United's Harry Maguire said on Twitter. "Thank you for everything boss."
United have very little time to collect themselves with a Champions League match vs Villarreal, and a Premier League match vs Chelsea set within the next week.
"I want to get it out there, I'm going to leave by the front door, because I think everyone knows I've given everything for this club," Solskjaer said. "This club means everything to me and together we're a good match, but unfortunately I couldn't get the results we needed and it's time for me to step aside."
United went on a losing streak this past month that was tough to swallow, for fans and management alike. Five Premier League losses in seven matches. This weekend's 4-1 loss to Watford was just the last domino to fall.
"We've not been able to show it but go out, chest out, enjoy being a Man United player, in the Champions League, on the biggest stage," Solskjaer added.
Solskjaer had initially replaced Jose Mourinho as United's manager in December 2018. While he failed to secure a trophy, he did help set an English record 29-match unbeaten record on the road.
"Michael Carrick is going to be in charge vs Villarreal," Solskjaer wrapped up. "Michael, I have the utmost respect [for], I love Michael to bits. I'm becoming emotional now because he's top. They'll be fine. I'll watch them and support them."
Leave a comment