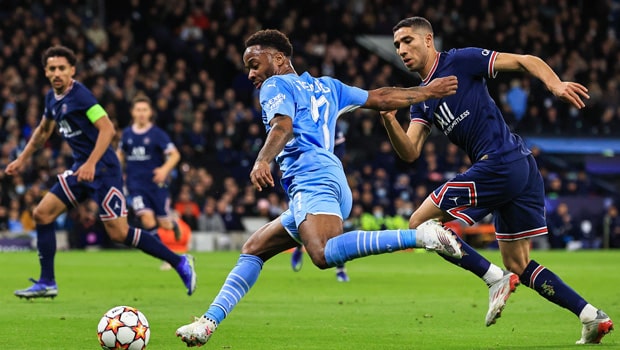 Premier League clubs, Liverpool and Manchester City both won on Wednesday as both sides confirmed their place in the next round of the UEFA Champions League.
Raheem Sterling and Gabriel Jesus scored in the second half as Manchester City overturned Paris Saint-Germain early second-half lead after Kylian Mbappe opened the scoring.
Both sides had played out a 0-0 draw in the first half before Mbappe opened the scoring five minutes after the restart. However, Raheem Sterling poked home a low cross across the face of goal, before Gabriel Jesus scored the winner with less than 15 minutes to play.
The win means that Manchester City will qualify for the round of 16 as group winners as Paris remains with 8 points in the second position with just one more game to spare meaning that they cannot overtake Manchester City irrespective of whatever result they get in the final group game.
Liverpool's knockout sport was already confirmed before their fifth group game of the season in the UEFA Champions League port they still went for the three-point nevertheless have as the beat visiting FC Porto.
Jurgen Klopp's side were without Roberto Firmino but still managed to find the back of the net four times even though only two of them counted.
While SAdio Mane's first-half strike was disallowed by the VAR for offside, Thiago Alcantara and Mohamed Salah scored in the second half to ensure victory for Liverpool. Takumi Minamino also found the back of the net, but he was offside when he received the ball.
Liverpool are just one more win away from a perfect 18 points from six games in the UEFA Champions League group stage as they face AC Milan in their last game of the group stage. The Italian side defeated Atletico Madrid 1-0 in Spain on Wednesday evening.
Leave a comment