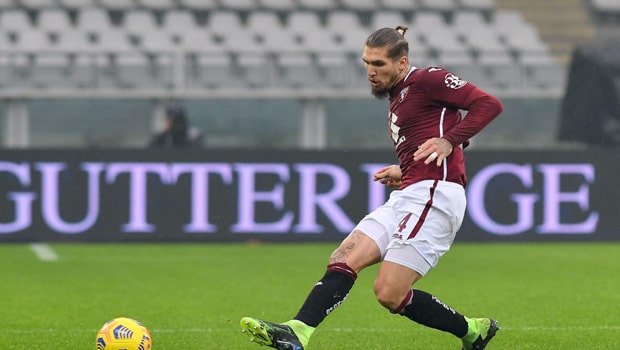 As Watford look to improve their roster for a chance to return to the Premier League, they have been connected to conversations with Serie A club Torino for a chance to sign Brazilian defender, Lyanco.
Lyanco joined the club in 2017, and is under contract until mid-2024. His league debut came on 20 September (2017) in a 3-2 win vs Udinese Calcio.
He has 53 appearances for Torino since 2017. The deal, according to the Sky Sports report, was hovering around £7.5 million.
The report indicated that there may have been a recent fallout between Lyanco and Torino's new head coach, Ivan Juric.
Earlier this summer, Lyanco was rumored to be in discussions with Real Betis, but no deal was agreed upon yet.
The failure to reach a deal between Torino and Real Betis is the main catalyst in Watford entering the scene here.
Lyanco played in 23 Serie A matches last season, and 25 total competitive appearances. He scored one goal.
At just 24 years of age, the center-back is known for being strong with the ability to change speed effectively; fans were hoping to see him in action in the Olympics, but complications with the Brazilian Football Confederation may have limited that opportunity.
"Believe in yourself and there will come a day when other will have no choice but to believe with you," Lyanco said recently via social media in a cryptic message.
Leave a comment