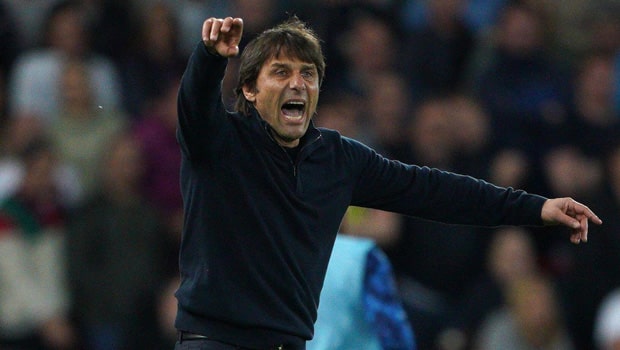 Tottenham Hotspur boss Antonio Conte is very impressed with his counterpart Mikel Arteta as he praises the Arsenal manager and feels that it will be a very tough game to steal three points from the Gunners considering they are very well organized under the Spaniard.
Spurs are all set to feature in the North London derby and a win here will be important for them, but the Italian understands the difficulty level of playing Arsenal as they are a proper well-oiled machine.
Tottenham will host Arteta's men as they aim to sneak into the top four ahead of their North London rivals. The Gunners are in fourth position with a four-point lead over fifth-placed Tottenham. So both clubs will be eager to earn this victory as it will mean Champions League football for them.
In the press conference ahead of the derby, Conte hailed Arteta's work at the Emirates for the last two and half years. He said, "We have to try to get three points on Thursday against Arsenal. It won't be easy because we're talking about a good, well-organized team. Arteta is doing a really good job. He's been in charge for two and a half years."
"He had the possibility to work, to improve his team. But at the same time to stay in this position for us, at this moment of the season, has to give us a big push to try to get three points on Thursday," Conte concluded.
This will be the 191st North London Derby between Arsenal and Tottenham Hotspur and a win here can take them close to the top four positions and Champions League football for next season.
A win for Arsenal will mean that they will return to Champions League after six long years. Mikel Arteta joined the club as manager in 2019 and since then he has led the team to FA Community Shield triumph and has had a mixed response from the Arsenal faithful.
While the Arsenal supporters criticised him early on, the Spaniard requested to trust the process and give him time to set the process in motion. So now an entry into the Champions League after six years will surely serve as a validation of the progress made by Mikel Arteta.
Leave a comment