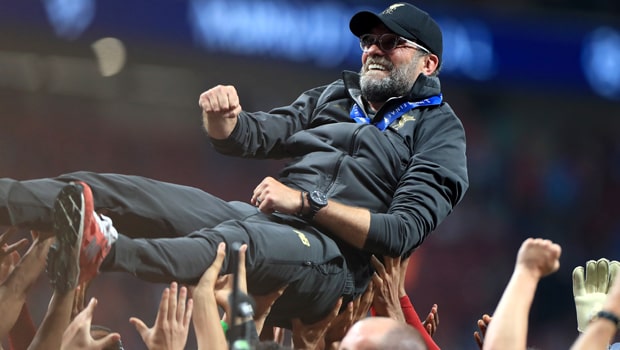 Jurgen Klopp is confident beating Tottenham to win the Champions League final in Madrid can be the start of something special for his Liverpool squad.
For the majority of the Reds players it was their first senior trophy and offered some redemption after losing the final to Real Madrid 12 months ago.
They also agonisingly lost out on the Premier League title this season by a point to Manchester City, despite winning their last nine games.
The Anfield club's sixth European Cup – a tally bettered only by Real Madrid (13) and AC Milan (seven), can send Liverpool forward to more silverware, according to their manager.
"Now we won something and we will carry on. We want to win things, 100 per-cent. I've said it, this is only the start for this group," he said.
"It's still a wonderful age group, they all have the best times in their careers ahead of them so that's big."
For Klopp the 2-0 win over Spurs in Madrid ended a run of six final defeats and he conceded it was a relief personally to get that run halted.
"For me, I'm really happy. I have a lot of silver medals and now I have a golden one so it'll be next to the silver medals in my house and that's cool," he added.
"But mostly I'm happy for all the other people. When you saw it in the dressing room, everybody felt it but you don't really know what to do with it." Liverpool are 3.60 to win the Premier League title next season.
Leave a comment