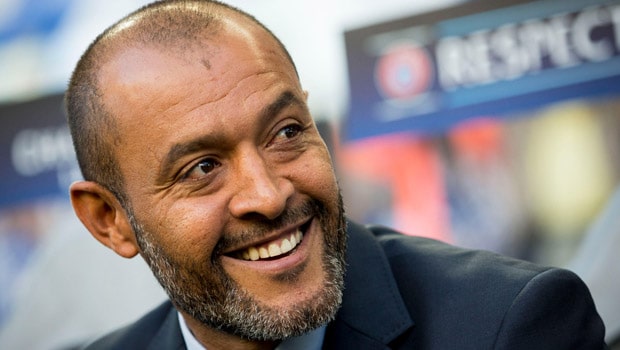 Premier League side Tottenham is close to confirming former Wolves manager Nuno Espirito Santo as their new manager ahead of the new season.
Spurs sacked Portuguese manager Jose Mourinho on 19 April, days before the Carabao Cup final in April against Manchester City.
English man Ryan Mason oversaw the final at the Wembley stadium, which the North London club lost.
However, the club has found it hard to get a replacement manager. A deal was almost agreed with ex-Roma boss Paulo Fonseca last week but talks broke down in the final stages of negotiations.
Meanwhile, Nuno Espirito-Santo was linked to a move to a vacant position at Selhurst Park with Crystal Palace.
Tottenham has also been linked with former Chelsea and Inter Milan boss Antonio Conte although there was also a talk about the return of former manager Mauricio Pochettino from his post at PSG in France.
Meanwhile, former Spurs manager Jurgen Klinsmann has recently stated interest in managing the club side revealing that he would love to take over the vacant position at the club.
"I called him [Levy] after he let Mourinho go, I said 'Daniel, what's the case now?' and he said 'I have so much to do right now, I have to sort things out at the club and let's talk later on. Then I saw all the different names walking in and talking and walking out. And the same still." added Klinsmann.
Klinsmann led Germany to the semifinal of the FIFA World Cup in 2006 and he spent five years as manager of the United States and has also coached Bayern Munich and recently Hertha Berlin.
Reports indicate that Tottenham also had a deal offered to former Real Madrid manager Julen Lopetegui, but the current Sevilla manager turned down the offer with the Spanish club president Jose Castro confirming that the manager is not leaving the club.
Leave a comment