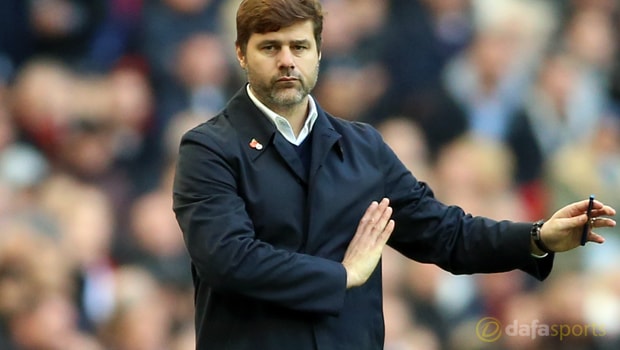 They will be sworn enemies in Saturday's north London derby at the Emirates but that hasn't stopped Tottenham boss Mauricio Pochettino talking of his great respect for Arsene Wenger.
The Spurs manager says it takes a very special manager to remain in charge at any club for such a long period of time, and he lauded the Frenchman for his 21 years in the Arsenal dugout.
Pochettino may have became the first Spurs manager to finish above Wenger's Arsenal last term, but that doesn't mean he feels he has achieved parity.
"He (Wenger) is a fantastic manager, I respect him a lot and admire him," Pochettino told his pre-match press conference.
"Of course, if you see the history, Arsenal was above Tottenham in the last 20 years. He deserves a lot of credit for that.
"To stay at a club five years, is because you are a good manager. If you stay 10 years, you must be very good. But to stay more than 20 years, it is because you are special.
"I admire him a lot, he is a very special manager."
Looking ahead to the Saturday lunchtime collision, Pochettino revealed striker Harry Kane is now certain to start.
He missed out on England duty in the international break and is battling to be declared to fit for what would be his attempt to score in a sixth consecutive appearance against the Gunners.
"We need to assess him [on Friday] and then see if he can play at the weekend.
I can't say a percentage, we need to assess him and make the best decision for him and the team," Pochettino added.
"Of course he is a great player, so important for us. How he feels about the derbies is very passionate and if he scores again against Arsenal, it is fantastic for him and fantastic for us."
Tottenham are 2.88 to win at the Emirates, with Arsenal 2.40 and the draw 3.50.
Leave a comment