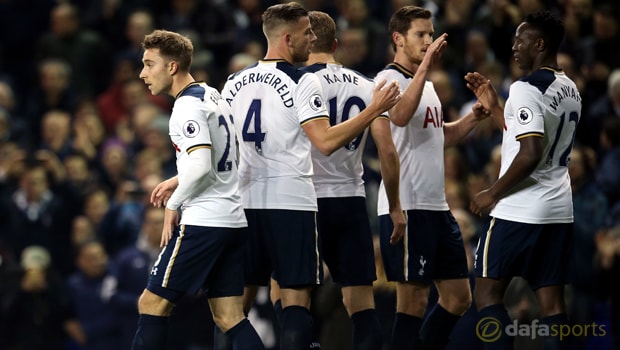 Tottenham playmaker Christian Eriksen believes the squad are benefitting from Mauricio Pochettino's decision to switch to a three man defence.
Spurs made a sluggish start to the 2016-17 campaign but have really hit their straps during the latter stages of 2016 to climb up to second in the table.
Tottenham, who are priced at 8.00 to win the Premier League, ended Chelsea's incredible 13-game winning run last month and now sit seven points shy of the leaders.
Pochettino has switched his side's formation around as the season developed and he now appears to have a lot of faith in a three-man defence.
The north London club went with three at the back in the victory over Chelsea and again as they put in one of their strongest performances of the season on Saturday to beat West Brom 4-0.
Eriksen believes the change in shape has provided the squad with more flexibility and allows their pace to cause problems for the opposition.
"At the moment it's definitely working," Eriksen said.
"Of course, we're in a position with the players where we can always change but it's never really staying in the same position – the starting position is in 3-4-2-1 or whatever you want to call it but we move around and that gives us a lot of opportunities to play forward, either playing to the guy next to you or playing it wide where we have a lot of space.
"I think you just feel a bit more controlled when you have three at the back as well.
When you move the ball quickly you have space to move it forward and if you take a good decision, which we did on Saturday a few times, then you create a lot of chances."
Leave a comment