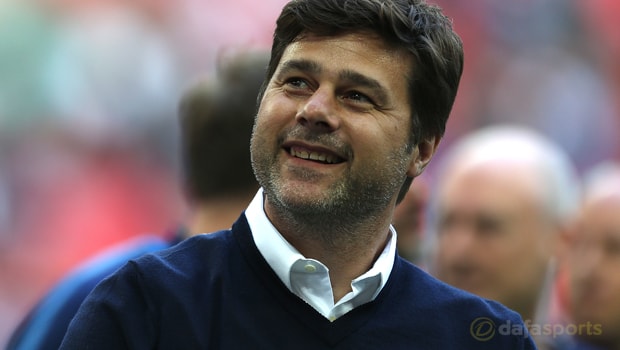 Tottenham Hotspur boss Mauricio Pochettino says a shared philosophy with chairman Daniel Levy on how the club should move forward was key to him signing a new deal.
The Argentine also insists he's excited and proud to be leading the club to their redeveloped home at White Hart Lane next season.
Pochettino and his coaching staff have signed new contracts that keep them at Spurs until 2023. The manager still had three years remaining on his current contract but agreed a two-year extension, as did first-team coaches Jesus Pérez, Miguel D'Agostino and Toni Jimenez.
"I am honoured to have signed a new long-term contract as we approach one of the most significant periods in the club's history and be the manager that will lead this team into our new world-class stadium," Pochettino said.
Since arriving from Southampton he has steered Tottenham to three successive top-three finishes in the Premier League, though no silverware has arrived yet.
While delighted with his new deal, Pochettino revealed talks had taken place with the chairman before he was willing to commit and he's happy they are aiming in similar directions.
"Daniel [Levy] and I have spoken at length about our aspirations for this football club. We both share the same philosophies to achieve long-term, sustainable success," he added.
"This is a special club – we always strive to be creative in the way we work both on and off the pitch and will continue to stick to our principles in order to achieve the success this club deserves."
Tottenham are 13.00 to win the Premier League title next season.
Leave a comment