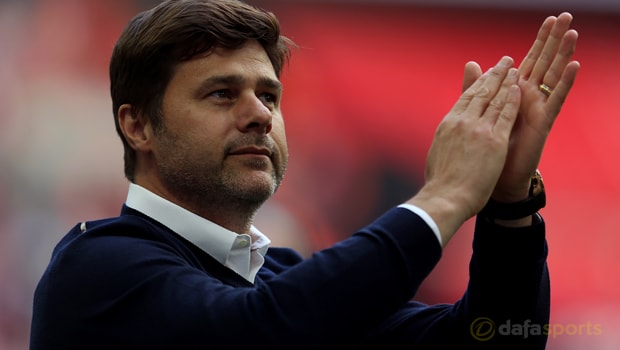 Tottenham Hotspur manager Mauricio Pochettino has insisted he remains very happy in north
London despite reported interested from Real Madrid.
Zinedine Zidane stunned Real Madrid by resigning from his post on Thursday, less than a week after winning his third consecutive Champions League crown as manager.
Pochettino has been widely reported as a target for Madrid but the Argentine, who signed a new contract with Tottenham just over a week ago, insists he's happy in his current post.
"I am so happy in Tottenham and I'm so proud that Tottenham showed the commitment and trust in the way that Daniel Levy (Spurs chairman) showed me 10 days ago, and of course, we have a lot of dreams, we have a lot of objectives," he said.
Asked if it would be too difficult to turn down 13-time European champions Real Madrid, Pochettino said: "For you, it's impossible? You think yeah – but you are not me."
Speaking at the Spanish launch of his new book, A New World, in Barcelona the former Southampton boss insists he is happy where he is at right now, though he did concede that in football things can change quickly.
"I signed a new contract 10 days ago – what is going to happen tomorrow, I don't know, but I will always tell you 'football is football,' football will put you in your place always," he added.
"The most important thing is to explain day by day that life is very short and we need to spend the day thinking and enjoying life."
Tottenham are 13.00 to win the Premier League title next season.
Leave a comment