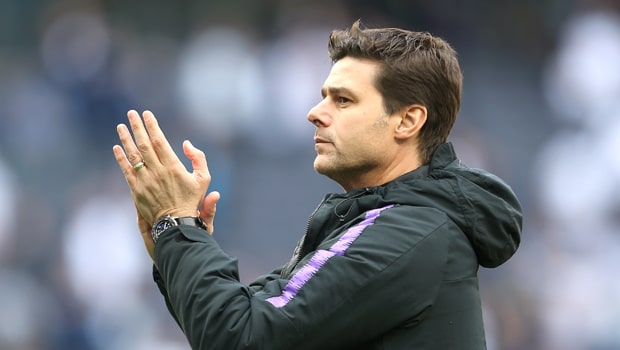 Mauricio Pochettino was delighted after watching Harry Kane score a stunning injury-time winner against Juventus in Singapore in Tottenham's International Champions Cup clash with the Serie A champions.
In a competitive contest, Erik Lamela had fired Spurs into an early lead only for Gonzalo Higuain and Cristiano Ronaldo to turn things around with two goals in four minutes around the hour-mark. Lucas Moura levelled again soon after and, with a penalty shootout imminent, Kane intervened with a majestic winner.
Kane, on as a half-time substitute, sent the ball sailing over former Arsenal keeper Wojciech Szczesny and into the net from just inside the Juventus half in stoppage time for a stunning winner.
Both the goal and Kane's building fitness were sources of happiness for Pochettino. "Unbelievable form Harry. It's good for him to start pre-season scoring," he said.
"He is a player that has the capacity to do what he did today. He played more than I expect today. "We planned 15 minutes but with the tempo in second half it was good to play 30. We are happy with him but don't expect too much.
We know his talent and what he can add but step by step – we don't want to put pressure on him." Tottenham's record signing Tanguy Ndombele was sent on for his debut just after the hour and, with his first touch, teed up Moura to score.
His manager was pleased with a bright and encouraging start, though keen not to pile pressure on Ndombele. "Of course but we cannot expect too much. He's only got to know his team-mates, to adapt to new country, culture, players, new tempo. All is new for him," said the Spurs boss.
"I think in the first touch of the ball it showed the quality. It was amazing. You see when he touches, when he runs something can happen. He has the capacity to add different things and I hope he can help us achieve what we want." Tottenham are 17.00 to be crowned Premier League champions in the coming season.
Leave a comment