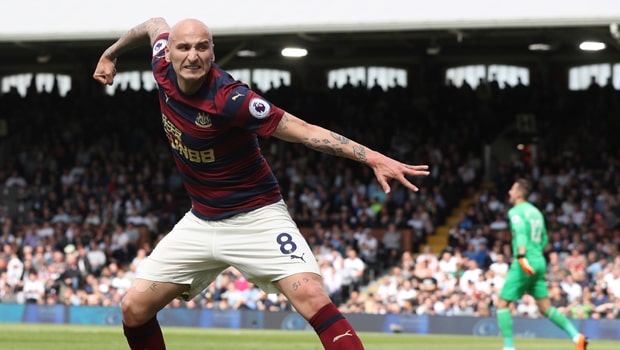 Jonjo Shelvey has pleaded with Newcastle fans to allow new manager Steve Bruce a chance to show what he can do before judging him.
Bruce – who spent two years in charge of Newcastle's arch-rivals Sunderland previously – was appointed as successor to Rafael Benitez last week after leaving his post as Sheffield Wednesday boss. The Spaniard had been hugely popular on Tyneside but left the club having failed to agree terms on a new contract at the end of last season.
The appointment of Bruce has been met with a lukewarm reaction among Newcastle supporters but midfielder Shelvey says he is having a positive impact on the squad and urges supporters to give him a fair crack of the whip. "Steve has come in and it's been like a breath of fresh air," said Shelvey.
"The fans need to give him a chance because I think, if they do that, we will do well week-in, week-out and they won't have any reason for complaint. "I think Steve is more straight with you. As soon as he came in, all he expects is that you work hard. If you work hard, you will be fine.
That's what we need to do." Shelvey, who has played with Liverpool and Swansea in the Premier League and earned six senior international caps with England, knows that Newcastle's priority must be to achieve stability in the top flight over the next few years.
"We've constantly been told we are not good enough. People have kept telling us we were going to go down, but we've proven them wrong and we stayed up both times," he added.
"We don't want to keep going down and coming back up again. We are too good for that. We need stability and we need to stay in the Premier League for a long time." Newcastle are 2.80 to be relegated this season.
Leave a comment