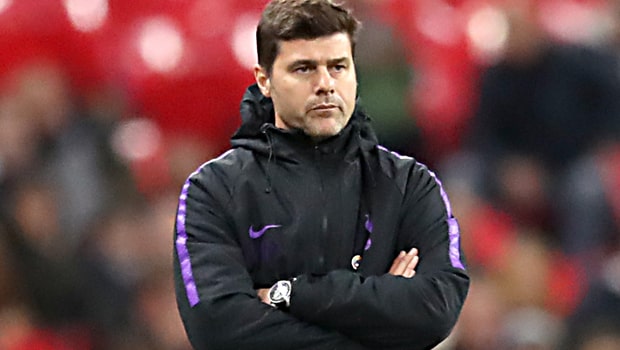 Tottenham were the only Premier League club who failed to sign a player last summer and Mauricio Pochettino insists there is no guarantee they'll spend big in January.
Pochettino is unconcerned by the prospect of not bringing in any players when the window opens again in the new year, suggesting such signings can often need time to adapt and be of little use during the second half of a season.
"January is always very difficult. Look at some of the players that joined last January, sometimes it takes them time to understand, to perform and to fit in with team," he said.
"Sometimes it is better not to sign if you do not find the right player." Meanwhile, the Spurs boss has urged supporters to get behind chairman Daniel Levy despite continuing uncertainty over the move to their new stadium.
The January 13 clash with Manchester United has been confirmed for their temporary home at Wembley, but the Argentine says Levy is working harder than anyone to get the move right.
The facility they are about to move into, as well as the legacy it will create, will be worth the wait, according to Pochettino.
"I think in the last few months he [Levy] has not slept, he is trying to make us, the fans and everyone happy. But, of course, it is a massive project," he added.
"I don't think the people realise the magnitude of the project and how difficult it is to manage everything. We want to move there, but everyone is trying.
"We are disappointed that we are still not playing there, but I think the day that we are going to move there we are going to realise the project was massive and the magnitude of the facilities, the delivery and finish is not an easy thing.
"That is why he needs to feel the love from the fans and the club because he is working so hard, too hard to try and leave a legacy forever."
Spurs are 6.50 to beat Burnley 3-0 at Wembley on Saturday.
Leave a comment