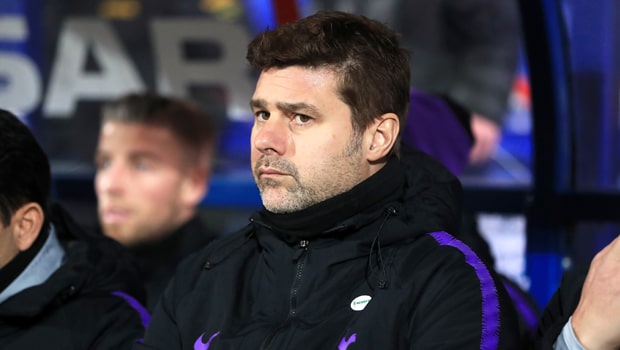 Mauricio Pochettino suggests that VAR needs major work before it can become a success in football.
The Spurs boss was talking after his side were awarded a penalty on VAR review in their 1-0 Carabao Cup semi-final first-leg victory over Chelsea at Wembley.
Referee Michael Oliver awarded the first-half spot-kick after consulting VAR for offside and Chelsea keeper Kepa Arrizabalaga's foul on Harry Kane.
Blues boss Maurizio Sarri insisted it was the wrong call and that officials in England are not ready for VAR and, while his side were on the right side of the call, the Tottenham boss is also unconvinced by the new technology.
"I don't like it, today we got the benefit but watching the World Cup and La Liga – no one is happy. To get the benefit is nice but I'm not happy to win the game like this," said the Spurs boss.
With VAR set to be in use next season in the Premier League, Pochettino cautions that a lot of work must be done between now and August to ensure everyone is ready to implement it positively.
"I prefer the technology but in a different way and to be clear in the way we use it," he added.
"I am pro-technology as you can't stop the evolution. When are you going to use it? I don't think it's clear – before we use it all clubs need to agree with ideas. If not it's going to be difficult."
"We still have six months to improve the system – there's a lot of work to do." Spurs are 3.75 to win the Carabao Cup, while Chelsea are now 5.50 after their Wembley loss.
Leave a comment